Miles & More program overview
25 years of rich experience are behind and the name of the Europe's largest frequent flier program, Lufthansa's Miles & More. Launched as a Lufthansa-specific program, today this program includes more than ten airlines serving 25 million members. What can joining this huge society get you?
First and foremost, you can earn and spend miles with multiple partners. Second, you can create expanded routings with stopovers to reach more sweet destinations as you travel. Third, your devotion can bear fruit: become an elite customer and reap more exclusive benefits.
However, nothing is ever perfect. There are few hidden catches—such as fuel surcharges and low award flights availability—when you book through partners.
Industry-leading airline company with sound experience;
A 50k round-trip flight to Europe for US residents, if they start in the US;
A 25k domestic round-trip flight in economy class;
2 stopovers and 2 open-jaw flights on round-trip itineraries for two region awards;
Over 300 partners among airlines, hotels and other vendors;
Co-branded credit cards in various countries.
High fuel surcharges on most partner flights;
Limited awards availability when you book through partners.
How to get Miles & More award miles without flying
Even if you aren't a keen traveler and spend only a few hours in the sky per year, you can still board a plane for free. Which options are the most lucrative?

Credit cards
The fastest way to collect a high number of miles is to get a co-branded card. It comes with a signup bonus and brings rewards for each swipe. US citizens can apply for the Miles & More® World Elite Mastercard® issued by Barclays, while European citizens can check the list of available cards on the website.
Having a co-branded card keeps your miles from expiring. Without such a card, your rewards retain validity for only 36 months.
Moreover, you can take an advantage of a few SPG or Hilton HHonors rewards cards. These allow you to convert points earned on them to Miles & More award miles.
Best credit card options
CARD

ANNUAL FEE

BONUS

YOU EARN

$89

50,000 award miles

2X award miles on ticket purchases




1X award miles on all other purchases

$95, waived first year

Up to $200 in statement credits

2X points at SPG® and Marriott Rewards® hotels




1X points on everything else

Starwood Preferred Guest® Business Credit Card from American Express

$95, waived first year

Up to $200 in statement credits

2X points at SPG® and Marriott Rewards® hotels




1X points on everything else

$95

100,000 Hilton Honors Bonus Points

12X points on hotel or resort purchases within the Hilton Portfolio

6X points at U.S. restaurants, supermarkets, and gas stations

3X points on all other purchases

No annual fee

50,000 Hilton Honors Bonus Points

7X points on hotel or resort purchases within the Hilton Portfolio

5X points at US restaurants, supermarkets, and gas stations

3X points on all other eligible purchases

$450

100,000 Hilton Honors Bonus Points

14X points on hotel or resort purchases within the Hilton Portfolio

7X points on flights, car rentals and at US restaurants

3X points on all other eligible purchases
Through partners
Your efforts reap greater benefits if you focus on every option that allows you to gain rewards. For instance, you can sustain a steady influx of miles by earning them through partners.

Hotel partners
Don't overlook the opportunity to earn miles for booking accommodations. Why not receive additional rewards while staying in a partner hotel? Note that the way you get rewards differs from hotel to hotel. But generally you earn either a certain number of miles per stay or per $1 spent.

Car rental partners
Since Lufthansa partners with a few car rental companies, you can enjoy earning a handful of miles every time you rent a car with them. As with hotel partners, rewards are earned in different ways, namely per rental and per dollar spent.
Transferring miles
Lufthansa doesn't partner with the well-known Chase, Citi, or American Express rewards programs. This makes the list of transfer options quite short—namely the only major partner is the Starwood Preferred Guest program. It offers a generous transfer rate (1:1) and a nice 5,000-mile compliment for each 20,000 Starpoints transferred.
Additionally, you can convert points earned with a few Hilton Honors and IHG Rewards Club cards, but the rates of transfer are not as favorable.
Transfer partners and their terms
| | | |
| --- | --- | --- |
| PARRTNER | RATE | NOTES |
| Starwood Preferred Guest | 1:1 | For every 20,000 Starpoints you transfer, you will receive a 5,000-mile bonus |
| Hilton Honors | 8:1 | Exchanges are in increments of 10,000 points |
| IHG Rewards Club | 5:1 | Exchanges are in increments of 10,000 points |
Buying miles
Unlike most programs, Miles & More doesn't provide an option to purchase miles. Therefore, if you lacking miles, the only way to get more is to continue collecting them either by flying or through making purchases with partners. But together with the classic methods, you can try to speed up your earning with a few additional ways we'll explore further.
Additional ways
The more nets you cast in different places, the more fish (read: miles) you will catch.
Subscriptions & books. Up to 15,000 miles can be earned once you take out a getAbstract subscription. Note that the promotion is valid for the purchase of a "Pro" subscription. You can earn up to 3,800 miles for subscribing to the Economist. Note that awards will be credited after payment is received.
Entertainment & media. Don't miss a chance to take an advantage of making purchases on Apple.com. Get 1X mile per $1 spent on eligible Apple products. For details, visit apple.com.
Shopping & lifestyle. Most shopping rewards are available only to those who live in Europe. However, if you frequently travel from the US to Europe, make purchases with Lufthansa WorldShop or HEINEMANN Duty Free and get additional rewards.
How to earn Miles & More miles by flying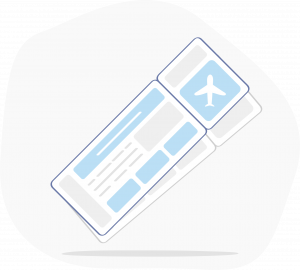 The idea is simple: fly with Lufthansa Group and Star Alliance partners and earn both award miles (they can be redeemed for various freebies like award tickets or upgrades) and status miles (they determine your elite status and open an opportunity to taste diverse travel perks).
Your award miles are calculated in two ways: either according to ticket price or according to the distance you have flown and the booking class. The method that will be applied in your case depends on how you book your flight.
Once a member collects a certain number of status miles on his or her account, they can get entitled to extra advantages called Miles & More Selections.
The lowest membership level brings you at least 4 miles per euro with an opportunity to earn more. Once you obtain elite status, get an additional Executive Bonus of 25% or 50% on the award miles calculated on the basis of your ticket price. That means your mileage earning can range from 4 to 6 miles per euro spent.
How to obtain elite status
As stated above, there are three elite levels in the program. Once you sign up, you automatically obtain the basic member level and then mile-by-mile you get closer to the top level.
Each level has its own unique benefits. And with each subsequent unlocked level you get benefits from the previous tier plus a few new ones. Which level you belong to is determined either by the number of miles you've earned or the number of flights you've made during a calendar year.
Elite status qualification
The requirements for elite status are simple. You need to earn a certain number of miles or fulfill a certain number of flights during a calendar year. Below you can get acquainted with all the requirements.
| | |
| --- | --- |
| STATUS | REQUIREMENTS |
| Miles & More member | 1 award mile |
| Frequent traveler | 35,000 status miles or 30 scheduled flights in one calendar year |
| Senator | 100,000 status miles in a given calendar year |
| HON circle member | 600,000 HON Circle miles in 2 consecutive calendar years |
Miles & More levels and perks
With each level opened you activate a set of valuable benefits. The list of benefits is considerable, and each level includes the advantages of the previous one.
For example, at the basic tier you get up to 50% more award miles and 25% more status miles, which maximizes your earning potential and gets you closer to the final goal of collecting enough rewards for a free ticket.
And with each consecutive level you get more and more travel perks, such as booking guarantees, the best flight award availability, free baggage allowance, priority check-in, access to lounges and even personal assistance.
How to maximize redemption value
Award flights redemptions
Our position is quite solid: there are no better options than redeeming your miles for award travel. And there is a wide range of diverse variants at your disposal for doing this with Lufthansa. However, there are always two sides of the same coin. 
For instance, the most prominent feature about Lufthansa is its generous routing rules.
You can maximize your miles redemption value by adding 2 stopovers and 2 open-jaws on award round-trip flights
For example, you can fly to the Caribbean and Central America with 2 stopovers for only 35,000 miles. This way, you can reach up to 3 destinations without spending a dime on fuel surcharges. Note that to add stopovers to your itinerary, your ticket should include 2 or more regions. And a stopover isn't available in the region from which you depart.
However, there's always a catch. With Miles & More, this can be high fuel surcharges, not to mention limited award availability when booked through partners. Charges can reach up to several hundred dollars, which undermines the rationale of the award flight hustle. To avoid wasting your money, be sure to fly with a partner that doesn't impose fuel charges. For example, a partner within the United alliance levies no fuel surcharges, which is a unique and valuable perk. 
To know how many miles you need for your free flight, scan the award chart. We recommend taking a closer look at the following redemptions:
Domestic round-trip flights for 25,000 miles;
Flights to Europe for 50,000 miles for US citizens (but be aware of fuel surcharges).
Special award flight types
The program has a diverse range of award tickets. Beside basic award return flights, you can also book:
Round the world awards. It's possible to book a Round the World Flight ticket on the phone and cross both the Atlantic and Pacific oceans with the following number of miles in hand:
Economy Class – 180,000 miles;
Business Class – 325,000 miles;
First Class – 480,000 miles.
Mileage Bargain awards. This discount award allows you to save up to 50% of your miles. The list of destinations that come at a reduced price aren't fixed, so be sure to check out the current offers on the website.
Fly Smart awards. This is another type of discount award. If you book online between a maximum of two weeks and a minimum of two working days before departure, you can save you up to 50% of the aeward miles.
Non-flight redemptions
Besides flight redemptions, you can use your miles for flight upgrades, booking accommodations at more than 300,000 hotels worldwide, renting a car, or shopping at the Lufthansa WorldShop.
The best option from this list is to upgrade your flight to a higher class. You can do this online, at check-in, or over the phone.

Note that upgrades are tied to your fare class. To find out whether or not you are eligible and how many miles you will need for your upgrade, review the upgrade awards chart.
---
Who will benefit?
Creative routings, a wide array of partners offering the possibility of additional rewards, 3 status levels with top travel perks — all of these can become yours once you join the program. If you can strategize to avoid fuel surcharges and want to travel to Europe in cheapest way possible, give Miles & More a try. Sign up at no cost, apply for the co-branded card with a lucrative sign-up bonus, and get off the ground for free.