AAdvantage overview
AAdvantage is the loyalty program of the world's largest airline company, American Airlines. On its own, the airline serves about 350 destinations in over 50 countries. But the numbers go up to 1000 destinations and 150 countries when you add the capacity of Oneworld, the world's third-largest airline alliance.
American Airlines is the founding member of the alliance, which includes 13 major airlines and about 30 of their affiliates. In short, you won't go wrong if you pledge your loyalty to American Airlines.
AAdvantage has all the usual attributes of a quality loyalty program. You are offered multiple ways to earn rewards, a few ways to redeem them, and a couple of tricks to get slightly ahead of the game. It's nothing revolutionary, but coupled with the capacity of the world's largest airline, this is quite a competitive offer.
World's largest airline
Ten domestic hubs
Third-largest airline alliance
Travel and retail partnerships
Supplemented with Citi® cards
Limited MileSAAver availability
How to earn AAdvantage miles without flying
While booking flights is the quickest way to rack up AAdvantage miles, you can still gain quite an edge by earning additional rewards through credit cards and multiple deals offered by AAdvantage partners.
Earning miles with a credit card
Currently, you can apply for either of three co-branded Citi® credit cards: mid-tier, premium, or business. Personally, we are partial to the mid-tier card – Citi® / AAdvantage® Platinum Select® World EliteTM Mastercard®. With an annual fee of just $99, the card earns double rewards on gas, dining, and American Airlines purchases. Other benefits include a free checked bag, preferred boarding, and a number of conditional discounts for airfare and in-flight purchases.
CREDIT CARD

SIGN-UP BONUS

ANNUAL FEE

EARN RATE

Citi® / AAdvantage® Executive World Elite™ Mastercard®

50,000

$450

2X on American Airlines purchases




1X on everything else

Citi® / AAdvantage® Platinum Select® World EliteTM Mastercard®

60,000

$99, waived the first year

2X on gas, dining, and American Airlines purchases




1X on everything else

CitiBusiness® / AAdvantage® Platinum Select® World Mastercard®

70,000

$99, waived the first year

2X on gas, car rentals, telecom services, and American Airlines flights




1X on everything else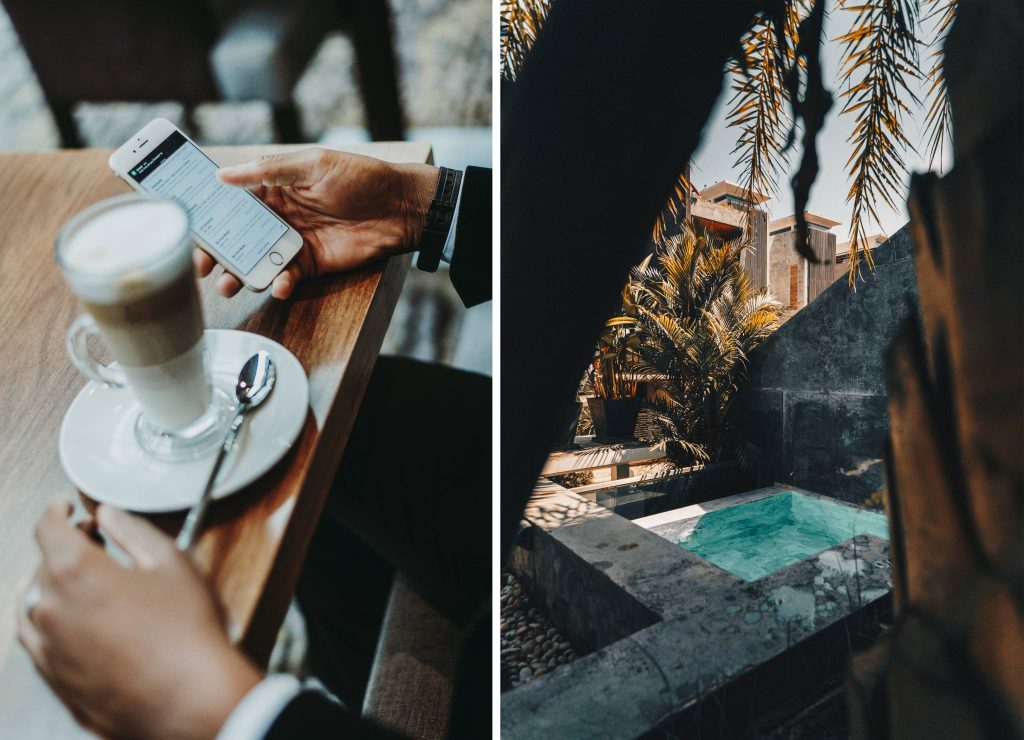 Earning miles through partners
AAdvantage claims to have over 1,000 partners, both travel and retail, that allow you to earn AAdvantage miles on purchases.
Hotel partners

You can earn AAdvantage miles when staying at one of more than twenty partner hotels, among them SPG, Marriott, Hyatt, and Radisson. Some hotels award miles per dollar spent, while others award a fixed amount of miles either per stay or per night. Visit the hotel partnership section to learn about the terms and see a full list of partners.
Additionally, some of the hotel partners allow you to convert their loyalty points to AAdvantage miles. Below is the list summarizing conversion rates. For full terms, visit the program's conversion section.
| | |
| --- | --- |
| TRANSFER PARTNER | POINTS-TO-MILES CONVERSION RATE |
| Best Western Hotels & Resorts | 5:1 |
| Choice Privileges® | 5:1 |
| Hilton Honors™ | 6.5:1 |
| World of Hyatt | 2.5:1 |
| IHG® Rewards Club | 5:1 |
| Marriott Rewards® | 5:1 – 3:1 |
| Radisson Hotel Group | 10:1 |
| Starwood Hotels and Resorts | 1:1 |
| Wyndham Hotel Group | 5:1 |
Car rental partners

AAdvantage has partnered with a dozen car rental services, among them Hertz, Alamo, and National. Depending on the company, miles are earned either per dollar spent or per day of rental, and sometimes even both. Visit the car rental partnership section to learn about the terms and see a full list of partners.
Shopping partners

Once you sign up for AAdvantage you can access its shopping portal with over 950 stores and countless exclusive deals. The offers range between earning 2 and 15 miles per dollar, and some stores offer a fixed amount of miles per purchase. Furthermore, if you also have a Citi®/AAdvantage® credit card, then you earn bonus rewards through both the portal and the card.
AAdvantage Dining
Once you are a member of AAdvantage you can join the dining program at no additional cost. Depending on your membership level, you'll earn between 1 and 5 bonus miles per dollar spent at any of 10,000 participating restaurants, takeout included.
With no drawbacks, using the dining program is a no-brainer and can be done in three easy steps:

JOIN
Sign up for free and register your credit and/or debit cards.

DINE
Visit or carry out from over 10,000 participating restaurants, bars, or clubs and pay with your registered card.

EARN
Earn AAdvantage miles for every $1 you spend dining – including tax and tip.
Buying miles
There is an option to buy additional miles from American Airlines. The price depends on the total volume and ranges from 1.6 cents to 2.9 cents per mile. But since the average redemption value of an AAdvantage mile is 1 cent, buying miles at any of the currently offered prices is hardly a good deal.
Travel packages
AAdvantage offers between 5,000 and 30,000 bonus miles for booking either vacation packages on their own portal or selected cruises at bookaacruises.com.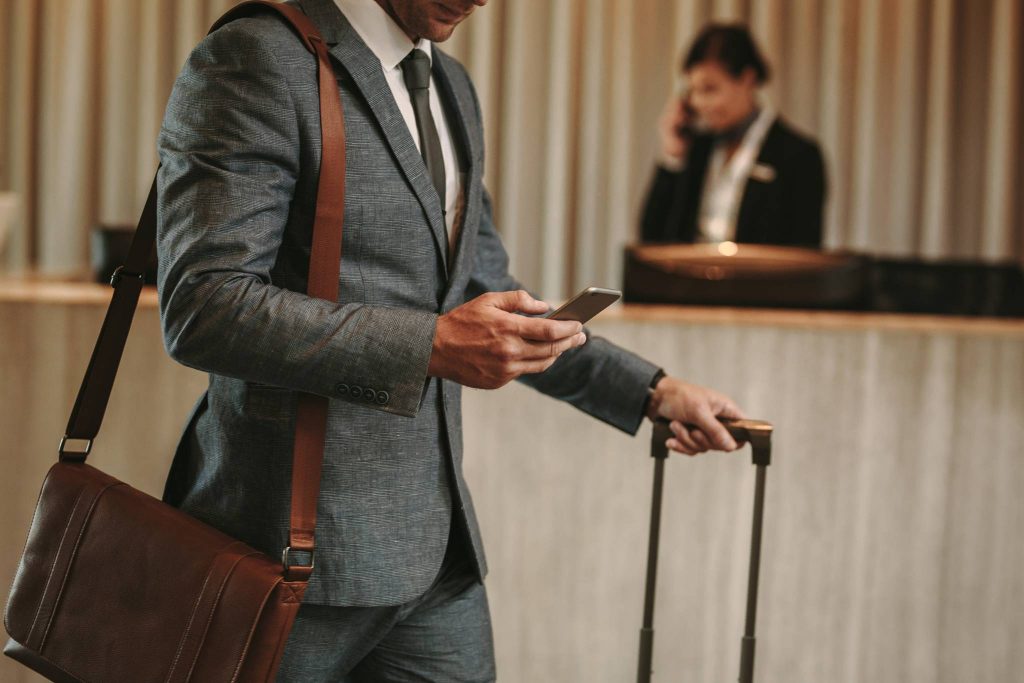 How to earn AAdvantage miles by flying
You earn miles based on dollars spent, not miles flown. At the basic membership level you earn 5 miles per dollar spent. But as you obtain higher membership status, you earn more rewards.
| | | |
| --- | --- | --- |
| STATUS | MILES PER DOLLAR SPENT | STATUS BONUS |
| Basic | 5X | 0% |
| Gold | 7X | 40% |
| Platinum | 8X | 60% |
| Platinum Pro | 9X | 80% |
| Executive Platinum | 11X | 120% |
Additionally, you can earn AAdvantage miles when flying with other Oneworld airlines. While the exact number of miles you can earn with a partner airline may be calculated differently, status bonus is applied in the exact same way. Therefore, you'll get a corresponding status bonus regardless of which airline you've used.
How to obtain elite status
Each February your membership status is updated based on your flights in the previous calendar year. To earn a higher membership status you have to earn a combination of a certain number of Elite Qualifying Dollars (EQDs) and either Elite Qualifying Segments (EQSs) or Elite Qualifying Miles (EQMs).
EQDs – dollars spent on tickets
EQSs – actual segments flown
EQMs – actual miles flown, multiplied by the class of your ticket*
*A multiplier ranges between 0.5X for basic economy to 3X for first class and business class.
Below we've summarized the requirements for each of the membership levels. Please note that you have to meet only one of the two distance requirements:
Gold status


3,000 EQD + either 25,000 EQM or 30 EQS

Platinum status


6,000 EQD + either 50,000 EQM or 60 EQS

Platinum Pro status


9,000 EQD + either 75,000 EQM or 90 EQS

Executive Platinum status


12,000 EQD + either 100,000 EQM or 120 EQS
Elite status perks
Naturally, higher membership status comes with additional benefits that enhance your flying experience further at each consecutive level. While there are over thirty types of upgrades, we did our best to summarize the most valuable ones below:
| | | | | |
| --- | --- | --- | --- | --- |
| BENEFIT | GOLD | PLATINUM | PLATINUM PRO | EXECUTIVE PLATINUM |
| Auto-requested upgrades | flights under 500 miles | flights under 500 miles | any flights | any flights |
| Free checked bags | 1 | 2 | 2 | 3 |
| Priority check-in, screening, and boarding | With business class | With first class | With first class | With first class |
| Admirals Club discount | 5% | 10% | 15% | 20% |
| Complimentary seats | Preferred | Main cabin extra/preferred | Main cabin extra/preferred | Main cabin extra/preferred |

Keep in mind that elite status is not the only way to receive additional benefits. Some of the co-branded credit cards mentioned earlier also come with benefits such as checked bags, upgrades, and airport privileges.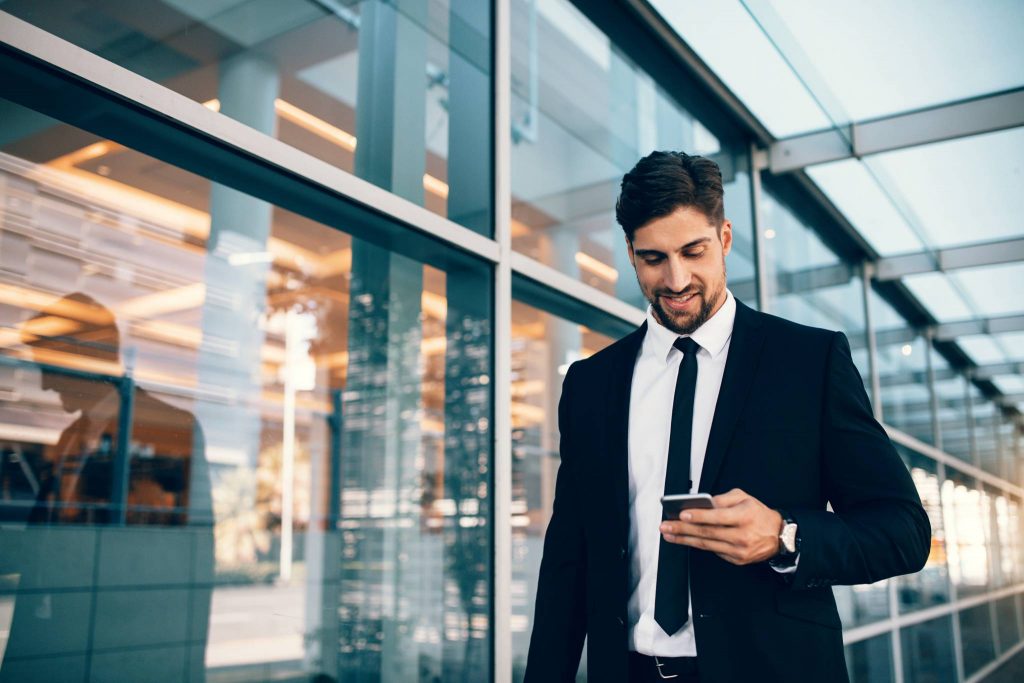 How to maximize redemption value
AAdvantage miles can be redeemed for upgrades, rentals, gift cards, and media subscriptions, but none of those options are as valuable as redeeming miles for airfare. Two types of award seats can be purchased with miles: MileSAAver and AAnytime.
MileSAAver awards
These awards start at 7,500 miles per one-way ticket, taxes and fees excluded. The problem with MileSAAver awards is that they are only available on select routes, and even then in limited numbers. Consequently, finding the tickets that fit both your schedule and your destination is no easy task.
AAnytime awards
These awards are much more flexible and hence much more expensive. There are no blackout dates and any seat on a plane can be booked using miles. The prices, however, start at 20,000 miles and go up from there. Take a look at the AAdvantage award chart to find the exact seat prices on different routes.
Cardholder discount
If you own any of the co-branded AAdvantage credit cards, then you may be eligible for an additional discount when booking MileSAAver seats. The discount ranges between 1,000 and 7,500 miles, depending on the credit card and destination. The downside is that the discount is only available when you book either by phone or by visiting a ticket office.
Worthwhile itineraries
In truth, AAdvantage award seats have no redemption values that are exceptionally low or high. Domestic flights tend to be on the lower side, while international flights offer better values, but not by much.
If you were to earn the 60,000 mile sign-up bonus on the Citi® / AAdvantage® Platinum Select® World EliteTM Mastercard®, you'd have plenty of itineraries to choose from. Using the bonus, you could book a couple of round-trips domestically,  a round-trip in economy to either Europe or Central America, or a one-way business trip to Asia, all of which would be a good use of your miles.
Who would benefit
AAdvantage is a good fit for anyone located near an American Airlines hub and willing to use a co-branded Citi® / AAdvantage® credit card on a daily basis. Naturally, a frequent flyer is an ideal candidate, since booking flights earns the most miles and begins to really stack up with elite status. But even an occasional flyer with an average spending level will manage to earn at least one domestic trip per year through use of the credit card alone. Actually, with multiple earning opportunities, bonuses, discounts, and countless destinations, it's hard to think of someone who wouldn't benefit from choosing AAdvantage.