A business lunch is more than just a mid-day meal. Breaking bread with a prospect, a partner, or your boss helps create a positive atmosphere and make the entire meeting run in a favorable way. So how to pick the right spot and host a perfect business lunch?
How to choose the right place for a business lunch
  Decide on the purpose of the lunch. Whether you are going to close a big deal or just network with a colleague, be sure to book a table in an appropriate place so you and your companion feel comfortable.
  Find out your companion's preferences. Tastes differ. Try to find out your guest's preferences. If you're unable to do so, choose a place with a varied menu and a few vegetarian offerings.
  Read online reviews on the service. Peruse online reviews to make sure the restaurant is praised for its attentive and not intrusive staff.
  Choose the right location. Think about what will be convenient for your companion. It's respectful to choose a venue that is close to his or her office.
  Check to see which cards are accepted. If you host the lunch, you pay for it. Find out in advance whether the restaurant takes your card to avoid any embarrassing situations.
Which credit cards to bring with you
Below is a list of credit cards that are best for US citizens to swipe for dining. They allow you to earn either cash back or points for eating out at the restaurants we've selected for you. Note that none of the cards have a foreign transaction fee and all are accepted worldwide.
Our top 10 restaurants for a business lunch in London
Corrigan's Mayfair
  28 Upper Grosvenor Street, London, W1K 7EH
Irish cuisine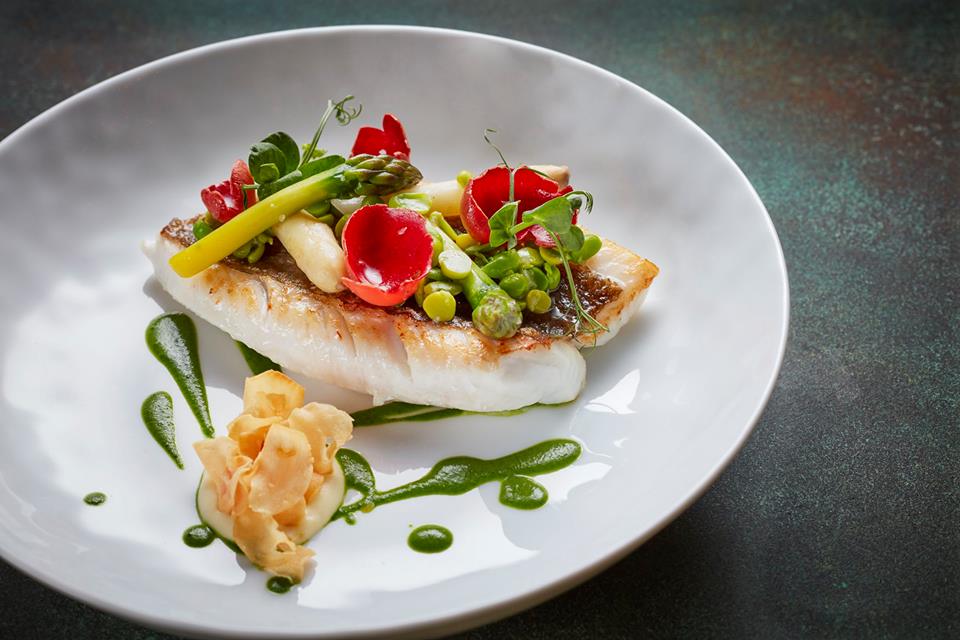 Set lunch:
Monday–Friday 12pm – 3pm
£28 for 2 courses to £34 for 3 courses
This restaurant's menu is heavy on fish and meat cooked in the best traditions of Irish cuisine. Complement your lunch with excellent wine from the rich wine list.
---
Coq d'Argent
  Poultry, London, EC2R 8EJ
French cuisine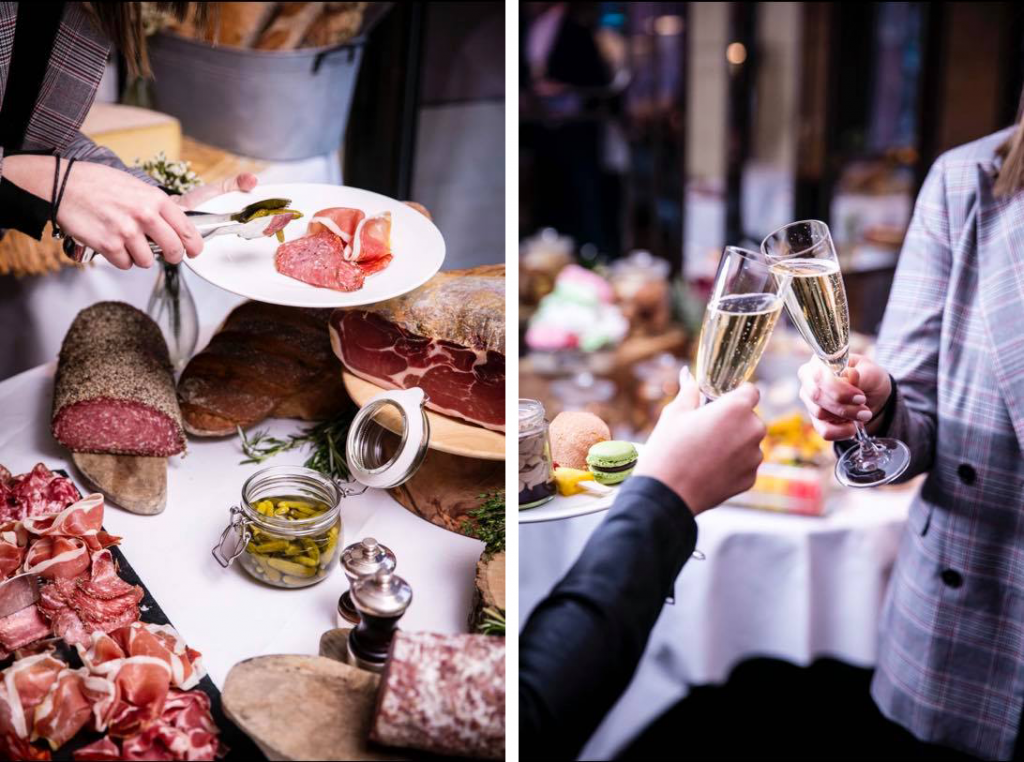 Set lunch:
Monday–Friday:11:30am – 3pm
£29.50 for 2 courses to £34.50 for 3 courses
A good spot for both quality food and a tremendous view. The delightful rooftop location together with mouthwatering French dishes can help facilitate business conversations. Vegan and gluten-free menus are available.
---
Hawksmoor Borough
  16 Winchester Walk, London, SE1 9AQ
British cuisine
Set lunch:
Monday–Friday 12pm – 2:30pm
£25.00 for 2 courses and £28.00 for 3 courses
Looking for a place for true meat lovers? Head for Hawksmoor, the best steakhouse in London. They serve not only excellent cuts of quality beef, but also fish grilled over charcoal.
---
The Grill at The Dorchester
  The Dorchester Hotel, 53 Park Lane, London, W1K 1QA
British cuisine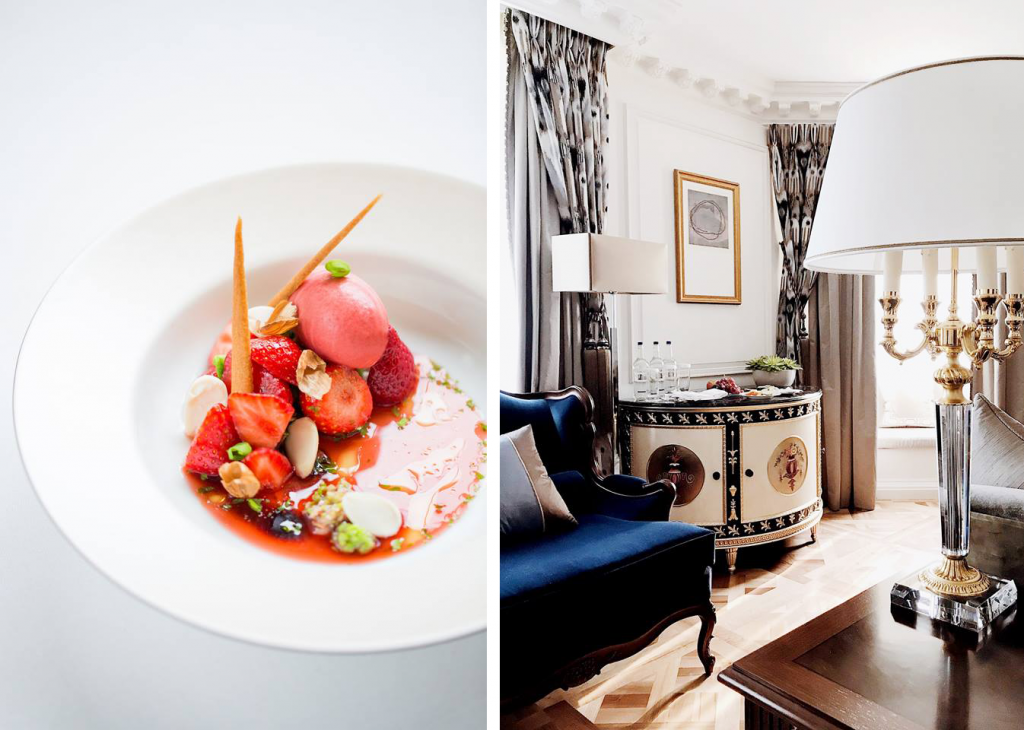 Set lunch:
Monday–Friday 12pm – 2:30pm
£40 for 3 courses
This restaurant has a long-held reputation for serving quality grill classics. Both seafood and steaks are presented in a eye-catching way. Dim lighting and attentive staff make the entire ambience homelike and relaxed.
---
The Ivy
  1–5 West Street, London, WC2H 9NQ
International cuisine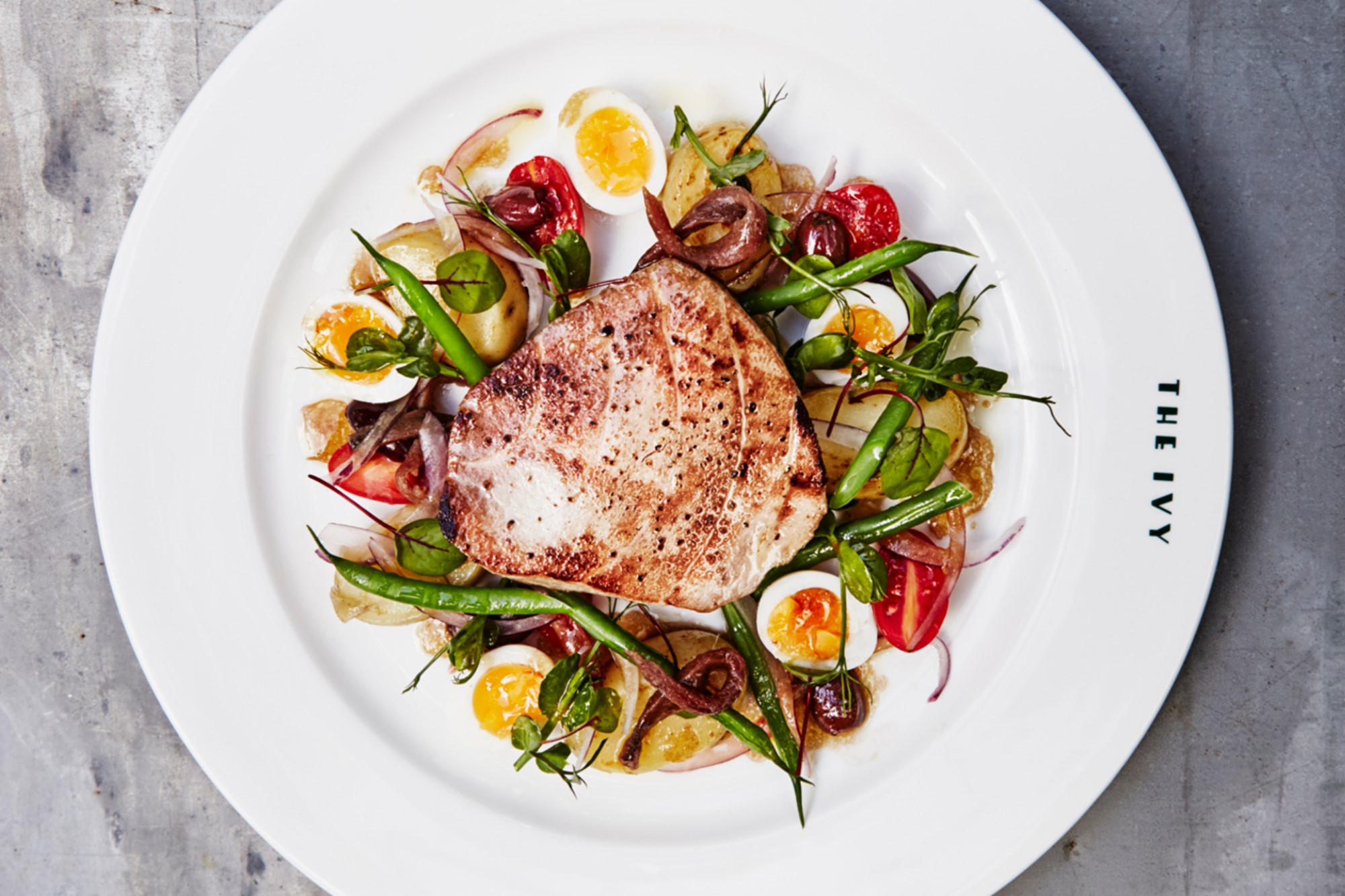 Set lunch:
Monday–Friday 2:30pm – 6pm
£23.50 for 2 courses and £27.50 for 3 courses
The restaurant offers various Asian dishes, salads, and vegetables. Seafood lovers will appreciate a wide selection of quality fish that is responsibly caught from sustainable sources.
---
Club Gascon
  57 West Smithfield, London, EC1A 9DS
French cuisine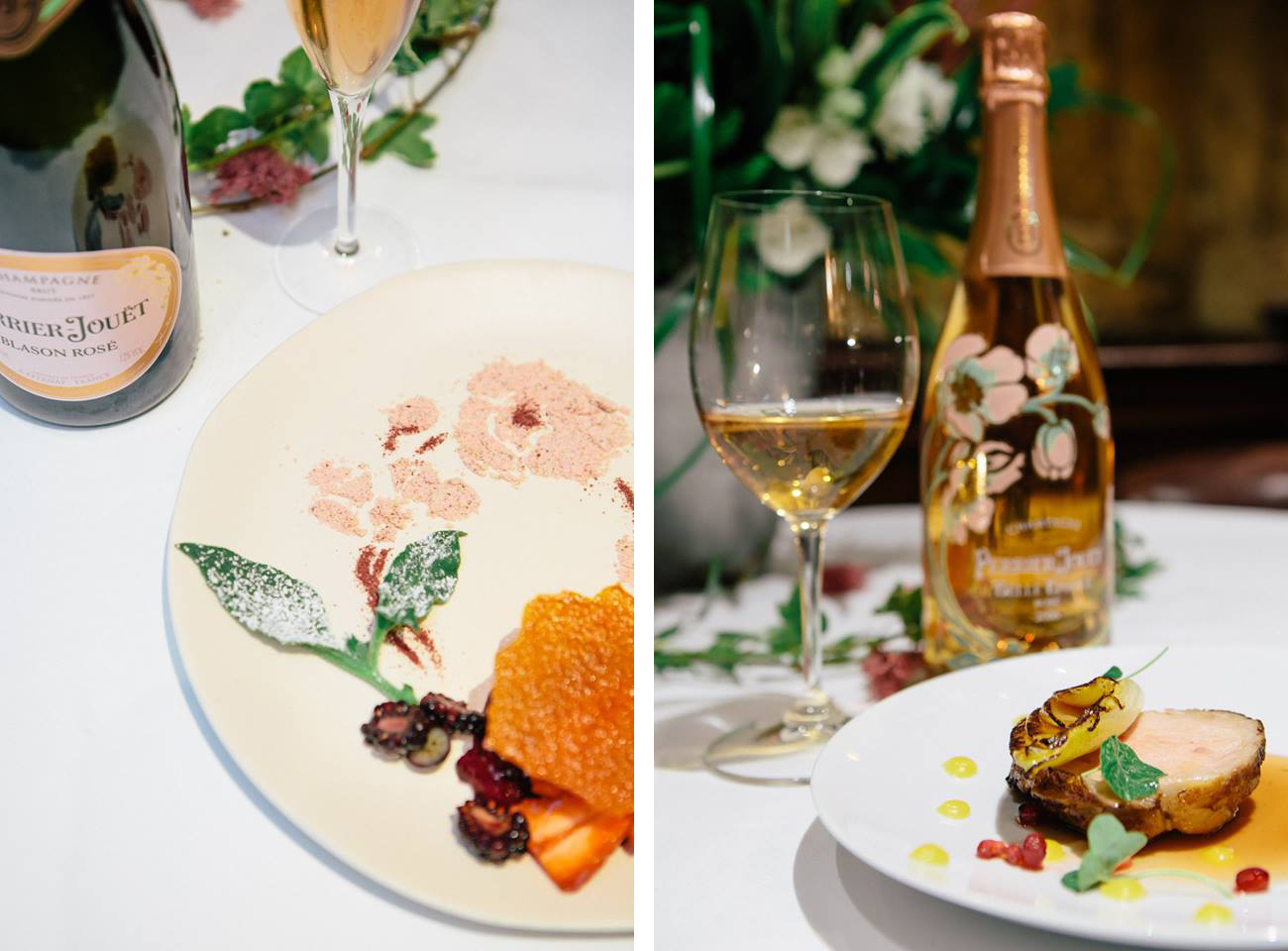 Set lunch:
Tuesday to Friday 12pm -2pm
£34.50 for 2 courses and £39.50 for 3 courses
Though the restaurant is mostly focused on vegetarian, vegan, and gluten-free dishes, meat lovers can opt dishes that include their signature foie gras, highly praised by food critics and everyday customers alike.
---
Cigalon
  Cigalon Ltd, 115 Chancery Lane, London, WC2A 1PP
French cuisine
Set lunch:
Monday to Friday: 12pm – 2:15pm
£26.50 for 3 courses
Cigalon serves authentic Provençal dishes such as classic salade niçoise or line-caught cod with aioli. The menu adapts and changes each month according to the changing seasonal ingredients.
---
London Steakhouse Co. City
  East India House, 109–117 Middlesex Street, London, E1 7JF
Steaks & Grills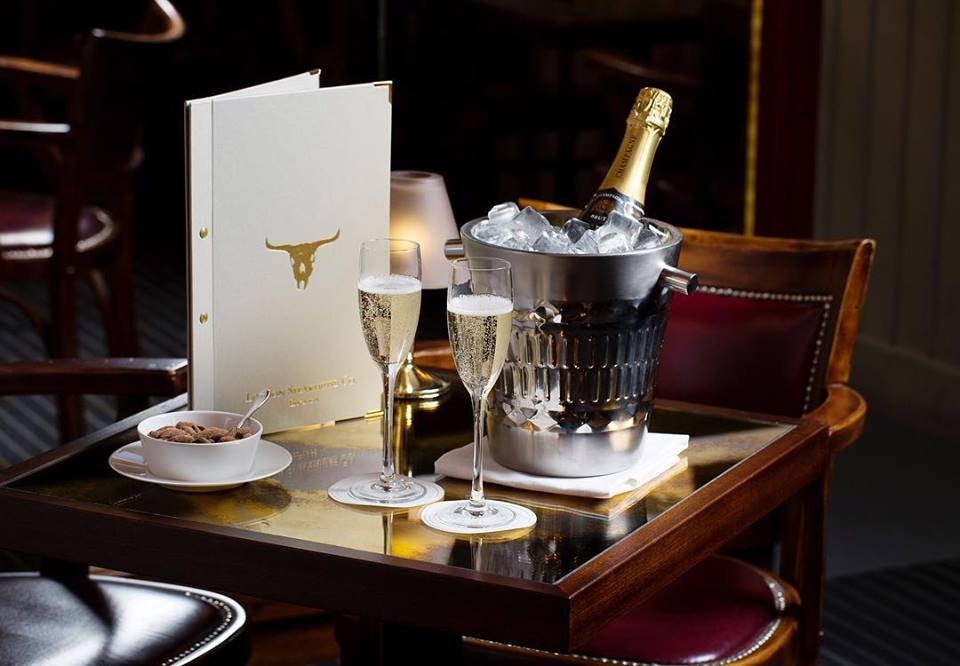 Set lunch:
Monday to Thursday: 12pm–3pm
£29.50 for 3 courses
Timeless British classics are hallmark of this restaurant. Quality steak cuts, grilled meat, and fish are skillfully cooked and served with appealing presentation.
---
Bernardi's
  62 Seymour St, Marylebone, London W1H 5BN
Italian cuisine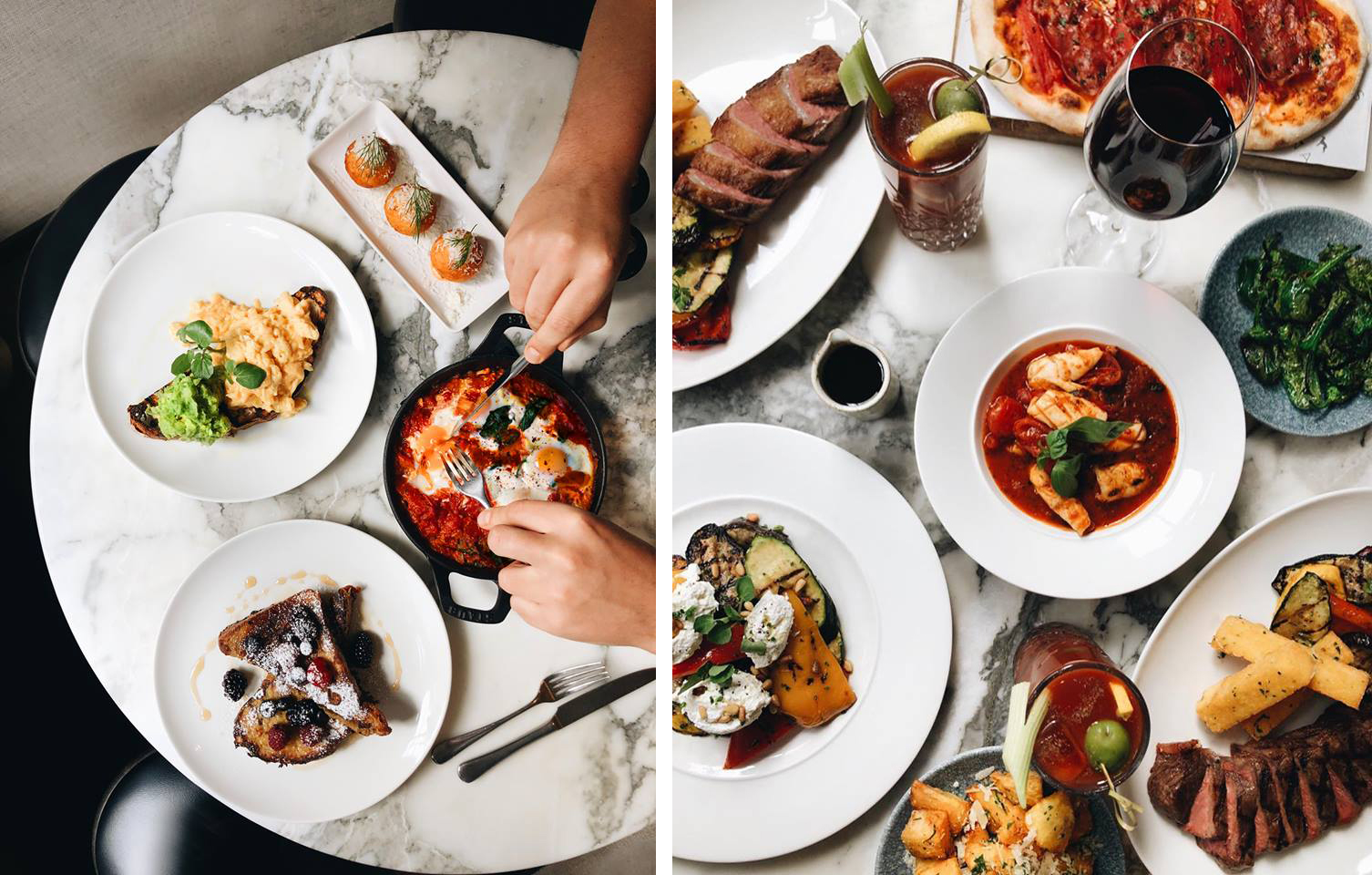 Set lunch:
Monday to Friday: 11:45pm – 3pm
£19 for 2 courses and £22 for 3 courses
Simple and delicious — that's the Bernardi's way. Serving classic Italian dishes with an added flair, this eatery's ingredients are highly authentic and its dishes impeccably presented.
---
Benares
  12a Berkeley Square, Mayfair, London, W1J 6BS
Indian cuisine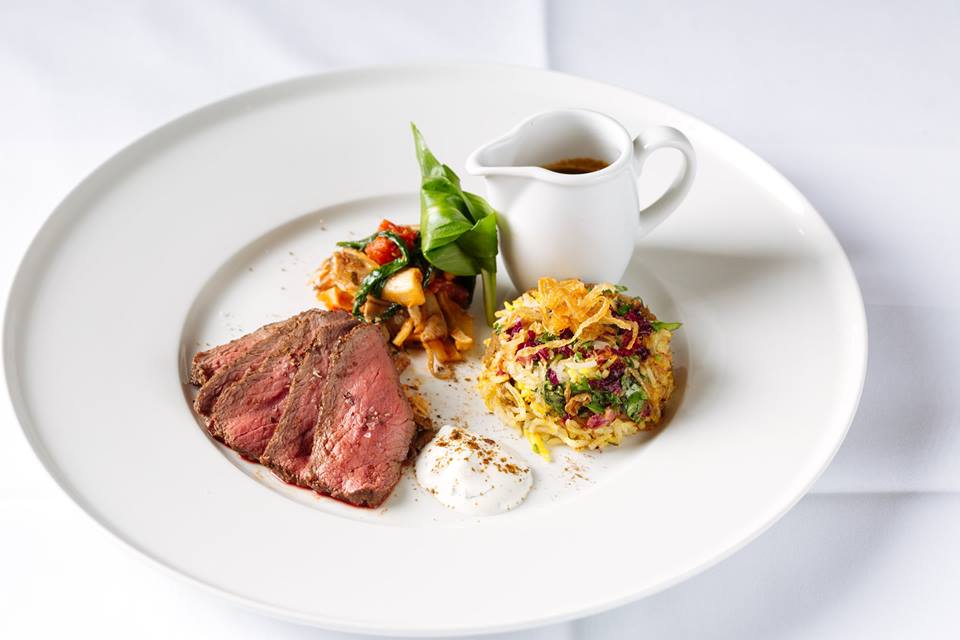 Set lunch:
Monday to Friday: 12pm – 14:30pm
£29 for 2 courses and £35 for 3 courses
This Michelin-starred restaurant offers a modern take on Indian cuisine. Benares uses charcoal (forget about gas!) tandoors, which adds a gentle and pleasant smokiness to dishes. Their wine list includes French, New World, and Indian selections.
The bottom line
Don't rack your brain trying to choose the right venue for your business lunch among the numerous restaurants in London . We're here to help you. When in London, just browse our list to choose a spot. And don't forget to bring a credit card with a dining rewards category. You'll likely be eating out a lot, since London's streets are overloaded with welcoming eateries. So why not earn a few bonuses while you dine?
This article contains photos that are taken from the official pages of the venues