The three pillars of the booming free travel industry are banks, airlines, and hotels. They all provide rewards credit cards, frequent flyer programs (FFPs), and hotel loyalty programs that allow you to earn points and miles for your spending and explore the world for free.
Moreover, there are a few tricks for how to maximize your points and miles so you can rack them up faster to get the flight you want without paying a dime.
If you're a little intimidated by these "free travel" affairs, stop worrying. It's actually quite easy. Just catch the wave and reap all the benefits the free travel industry provides.
So, where should you begin?
Choose the best rewards credit card
Rewards credit cards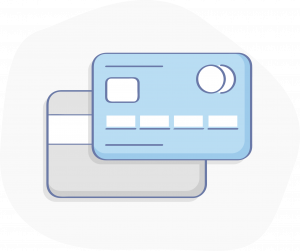 with sign-up bonuses are the most efficient tools for accruing points and miles. There are two types: general and co-branded with airlines or hotels. Both types work in almost the same way: you earn points and miles for charging qualifying purchases on them and then redeem those points and miles on award tickets and other freebies.
With some cards you become a member of a flexible rewards program, which means you can transfer your points to partner loyalty programs, thus creating more ways to travel for free.
The most flexible rewards programs are:
The basic requirement for approval for a good rewards card is solid credit. Since such cards are truly valuable credit products, issuers are usually quite strict about your financial background. You should have a good-to-excellent credit score: 690 or higher. But be aware that it's always at the issuer's sole discretion whether or not you qualify.
  Our advice:

If your credit score is lower than the issuer requires, improve it. One of the easiest and fastest ways to increase your score is to get one of the best secured credit cards. Consider getting one and you may raise your score within half a year.
Since the free travel concept is gaining popularity, it is becoming harder to choose a card that will definitely suit your needs. If you are ever at a loss for knowing which card to put into your wallet, we'll point out a few crucially important factors that may help determine your choice. They are:
Sign-up bonus
How do you benefit from sign-up bonuses? It's simple. You can receive an astronomical number of points within just a few months of opening an account. This way, you don't have to collect points or miles bit by bit: sign-up bonuses boost your rewards balance in a short time so you can go on a free trip as soon as possible.
However, before applying for a card with a bonus, decide how often you're going to want to travel for free. If you want to test the waters and experience award travel just once, you can apply for any suitable rewards card that offers a bonus.
But what if you are an experienced traveler? If you want to travel with bonuses repeatedly, you may want to consider getting a few rewards cards. But there's a catch. It has to do with sign-up bonus qualifications.
It's not uncommon for issuers to deny your application for a card with a sign-up bonus, even if your credit score is excellent. This is because some banks practice limitations to prevent card churning. You can't get a bonus within the same card several times per year. Currently you can get a bonus only once in a lifetime or once every 12-24 months.
You can find complete information on bonus qualifications of all major banks on our service.

This is a great chance for newbies to travel on points and miles: just grab a decent card with a sign-up bonus and obtain an award ticket.
---
So if you're planning multiple free flights, take these restrictions into account. Try to build an effective cycle of cards that will replace one another, so that you can get constant access to bonuses and plan your forthcoming free trips in the most efficient way.
Spending requirement
To earn a bonus, you typically need to meet a spending requirement, usually within three months. The countdown starts on the date of account opening, not the day you receive the card. So be aware that you'll actually have fewer than 90 days to reach the spending threshold.
When you choose the card, pay attention how much they require you to spend. Consider your spending habits and whether they will meet the requirement. Make sure you can easily hit the cap.
  Our advice:

It's a good idea to apply for a rewards card when you plan to make a big purchase or when holidays are around the corner. That way, your spending will already be above average and you won't be struggling to meet the cap.
Maximize your spending on a card, but don't overspend. Overspending is a big mistake, especially when you can't afford it. Falling into a shopping frenzy to reach the cap isn't a way out, because it can lead to carrying a balance and thus negating your rewards value. Moreover, if you miss your payment, you're likely to lose the potential to earn a bonus.
Rewards for spending
When you are shopping for a travel card, pay attention to the rewards categories it offers. Choose a card that fits your spending habits.
Are you a shopaholic, a foodie, or a travel enthusiast? Do you spend a great deal on car rentals or hotel accomodations? Apply for a card that will give you maximum rewards for your everyday spending. This way, you'll be more confident that your card will bring you enough points or miles.
Fees
Good rewards cards may come with hefty annual fees of up to $450. Make sure that all the rewards the card may get you can offset this charge. Moreover, find out whether the card carries a foreign transaction fee. If shopping is a major part of your travel, you'll need to choose a card that doesn't charge a fee for international transactions.
---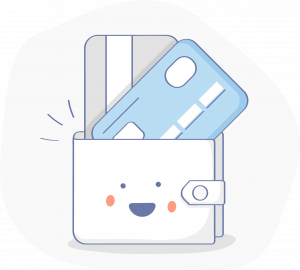 Let's recap the main idea of how to choose the best rewards card:
1. Opt for a card with the biggest sign-up bonus and a spending requirement you can easily meet without overspending.
2. Watch out for fees: the fewer of them the card has, the better for you.
3. Choose a card that offers high rewards rate for your everyday spending: each swipe should bring you points or miles so you can collect the amount you need faster.
---
Best rewards credit cards for beginners
CARD

SIGN-UP BONUS

SPENDING REQUIREMENT 

REWARDS FOR SPENDING

ANNUAL FEE

50,000 points

$4,000 on purchases in the first 3 months after account opening

2X points on travel and dining.

1X point on all other purchases.

$95, waived first year

50,000 points

$2,000 on purchases in your first 3 months of card membership

3X points on flights booked directly with airlines.

2X points at US restaurants, gas stations, and supermarkets. 1X points on other purchases.

$195, waived first year

50,000 points

$4,000 on purchases within the first 3 months of account opening

3X points on travel, including gas stations.

2X on dining and entertainment.

1X points on all other purchases.

$95, waived first year

The Starwood Preferred Guest® Credit Card from American Express

No sign-up bonus, but you can earn up to $200 in statement credits.

Get a $100 statement credit after you spend $1,000 in purchases on the card within your first 3 months.

Get an additional $100 credit after your first purchase at a participating SPG® or Marriott Rewards® hotel within the first 6 months.

5 Starpoints® for every dollar of eligible purchases at participating Starwood hotels.

1 Starpoint® for all other eligible purchases.

$95, waived first year
Sign up for loyalty programs
Airline frequent flyer programs
Almost every airline has its own program. Once you join any of them, you will earn frequent flyer miles for your flights. Then, after gaining enough miles, you can redeem them for free flights and other eligible rewards.
Moreover, if you are devoted to a certain airline, you can achieve elite status and become a privileged customer. The more you fly with a specific airline, the more benefits you obtain. Note that getting elite status is quite pricey, but if you qualify, you can get a set of quality benefits that will make your travel more convenient.
  Our advice:

Which program to join? Sign up for as many programs as possible. It will cost you nothing — generally, joining a FFP is free of charge. But if for some reason you don't want to sign up for all the programs, choose the ones that are most suitable for you.
If you live near a Southwest hub and fly across the country several times a month, you can join the Rapid Rewards® program to maximize your mile earning. If you are devoted to United and fly with them quite often, why not open a MileagePlus® account and start flying for free with United or their Alliance partners?
Best airline frequent flyer programs
PROGRAM

YOU MAY BENEFIT FROM:

Upgrading your seats;

Experiencing priority travel services;

Traveling for free with Star Alliance™ member airlines;

Getting discounts and waivers on service charges and fees.

Southwest Rapid Rewards®

Getting a Companion Pass;

Getting priority seating and boarding;

Checking your bags for free;

No limits and blackout dates on award seats;

American AAdvantage®

Flying across the country with award miles for free;

A generous and convenient program for domestic flights;

Getting elite status faster by redeeming points for award tickets.

British Airways Executive Club®

Spending miles on free flights and cabin upgrades.

Earning a certain number of Tier Points, thus getting priority boarding, access to lounges, free seat selection at booking and many other perks for members.


Hotel loyalty programs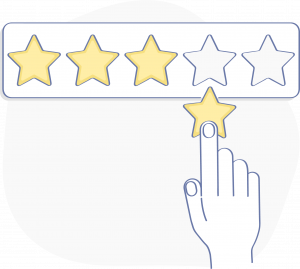 And for dessert, let's review hotel points. Today all major hotel chains have their own rewards programs. The process of earning hotel points is similar to that of airline frequent flyer programs have. You sign up for a program and receive a certain number of points for accommodation bookings.
As with airlines, you can spend earned hotel points on a wide range of rewards. Loyal customers can expect free nights, upgrades to more comfortable and expensive rooms, lounge access, complimentary Wi-Fi, and much more. Moreover, the more nights you stay in one hotel, the more privileged a customer you will become. Each program attributes tiers to their customers: the higher the tier you belong to, the more points you earn.
  Our advice:

When you decide which program to join, choose one that caters to your travel goals. Moreover, compare rewards rates you can get at the basic and elite levels and choose a program that will earn you the maximum for your stays.
In addition, don't overlook the potential to earn airline miles for your stays. This is possible with the the Starwood Preferred Guest® and Marriott Rewards® programs. They attract a lot of customers from all over the world for a reason.
Once you become a member, you have the opportunity to not only earn points for booking accommodations and redeem them for hotel-related freebies, but also to transfer them to more than 30 airline partners. That makes these programs truly flexible.

Be aware of a few changes in the hotel industry. Marriott Rewards, Ritz-Carlton Rewards, and SPG programs will merge into one program in August 2018. They will keep individual names of the programs until 2019, but all the benefits these programs come with will be consolidated.
---
Best hotel loyalty programs
PROGRAM

YOU MAY BENEFIT FROM:

Starwood Preferred Guest

Earning Starpoints for your stays and redeeming them for free stays without blackout dates;

Starpoints flexibility: transfer them to more than 30 airline partners;

Achieving lifetime Gold or Platinum status;

Transfering points between SPG and Marriott Rewards programs.

Wyndham Rewards

Getting free stays, room upgrades, dedicated member services, late check-out and many other benefits;

A 10% discount as a member;

Your devotion: the higher member level you unlock, the more attractive benefits you get.

Marriott Rewards

Earning bonus points for stays and everyday spending with Marriott partners;

Spending your miles to get free stays and room upgrades;

Converting your Marriott points to airline award miles;

Booking a redemption stay in advance, even if you don't have enough points;

Getting access to airport lounges or redeeming points for TSA Precheck.

Hilton Honors

Spending Hilton Honors points on generous rewards from free hotel stays to restaurants;

Redeeming your points for experiences like concerts and travel excursions;

Sharing your Hilton points with your family and friends.




Focus on everyday spending
Whether you're buying a cup of coffee or a bag of frozen vegetables, in the long run each point counts. Don't let your rewards card get covered in dust. Use your card even for purchases that don't earn extra points.
Besides offering lucrative rewards for spending on qualifying purchases, almost all rewards cards offer 1X points or miles on general purchases. Though these everyday rewards don't bring a significant number of rewards, over time your  point or mileage balance is adding up.
But primarily, you should swipe your card for qualifying purchases that bring you the most points and miles. Whether these purchases are related to travel, dining, or groceries, rewards categories generally earn you up to 3X points or miles per each dollar spent.
Once you join any of the loyalty programs, don't miss a chance to make purchases through their online shopping mall. This way you can kill two birds with one stone by making a purchase and earning additional points.
In general it works like this: you search for participating online stores at the shopping portal, click on a store you are interested in, and complete your purchase at the store's website. After the purchase is made, a certain number of points are posted to your program account.
Maximize your points and miles earning
Authorized users

Some credit cards allow you to earn additional points and miles if you add an authorized user to your account. These bonuses can be quite lucrative—up to several thousand points.
The majority of credit cards that offer a bonus for authorized users require the cardholder to make a purchase within a certain period to qualify for these additional points. Moreover, purchases made by the authorized user also count toward your spending requirements.
All in all, it's a fast way to rack up extra points or miles to your account. But note that as a primary cardholder, you carry the responsibility for paying off the balance.
Dining

Eating out can be rewarding. With a card that earns you points and miles on dining purchases, it's easy to earn a handful of rewards.
Whether dining out is your guilty pleasure or a necessity, consider applying for the Chase Sapphire Preferred® card, one of the best options for dining expenditures. With this card, each swipe at a restaurant will bring you 2X points per each dollar spent.
Moreover, many airlines have dining programs that allow you to earn miles. Sign up for free and link one of your credit cards to one of these programs. Every time you eat out at an eligible restaurant, you will add miles to your total mileage balance.
For example, within the AAdvantage Dining program, you can earn 1,000 bonus miles after spending $25 on your first visit within 30 days. And about standard earnings: you'll earn from 1 to 5 miles per dollar spent depending on your membership level.
Car rentals

If you enjoy exploring every corner of the country you are visiting by car, consider paying for your rentals with a rewards card. The best card for car travel is the Chase Sapphire Reserve℠ card: it earns you 3X points on travel purchases, including car rentals. No other card comes with such generous rewards for car rental spending.
Moreover, you can earn additional miles for rentals with airlines. For example, renting a car through American Airlines with preferred partners such as Budget® and Avis® may earn you at least 500 miles if you are an AAdvantage member. Executive Platinum members (upper-level status within this program) can earn up to 1,250 miles per rental.
Combine earned points and miles
Maybe you have earned a certain number of points or miles within one program, but it isn't enough to get an award ticket. You may be able to combine that program's points with those of another one you participate in.
Check to see whether you have any points or miles available in another program and use the TryMiles service to see if you can reach the number you need by combining points. Complete your rewards information to receive options for how to combine them to go on a trip as soon as possible.
The bottom line
Earning points and miles isn't so difficult. You just need to have a special tool in hand—a rewards credit card with a sign-up bonus. You just get the card, earn the bonus, and board a plane for free. Additionally, you can sign up for a frequent flyer program or a hotel rewards program to maximize rewards. And last, a piece of advice: start collecting points and miles even if you are not planning to become an experienced travel hacker. Point by point, mile by mile, they'll add up—and one day you'll have enough to cross the ocean for free.