Why is TIFF special?
For any movie buff living in North America, TIFF hits the absolute sweetest spot in terms of timing, film selection, location, and accessibility.
  Timing. TIFF is positioned right at the beginning of awards season, which means you are guaranteed to catch a couple of major world premieres that are in a hurry to enter the race early.
  Selection. Each year, the festival shows between 200 and 400 films from all around the world―both new and old, mainstream and niche―delivering enough diversity to satisfy even the most demanding viewer. Films played at TIFF go on to win more mainstream awards than films from any other major festival.
  Location. Most other major festivals rather annoyingly take place at least an ocean away, which makes TIFF possibly the most accessible film festival of this scale.
  Admission. TIFF is a public festival with about half a million tickets sold each year. Admission is not limited to the industry professionals―literally anyone can attend the screenings, even the premium and gala events.
What is the timeline?
The festival is held over a ten-day period in the first half of September, Thursday through Sunday. In 2018, the dates are September 6–16. The approximate timeline for the festival is as follows:
Mid-August
Packages are no longer sold, official festival schedule is released.
Second half of August
Package holders choose their screenings.
First week of September
Individual tickets go on sale for TIFF members.
Two days before the festival
Individual tickets go on public sale.
First half of the festival
Premium screenings with talent and Q&As, along with regular screenings.
Second half of the festival
Mostly regular screenings.
How to buy tickets
That's the tricky part, since there are several different options for getting tickets. The option you choose will have a major influence on your overall festival experience. Here we list the most common options, sorted from least to most labor-intensive.
  My Choice package
With this option, you buy tickets in bulk and then choose which films to attend. There are different packages for regular and premium screenings. Much cheaper packages are available for daytime and back-half (second half of the festival) screenings. Naturally, the bigger the package, the less you pay per ticket, so friends tend to buy the biggest package and split it up among themselves. Also, package owners get to select films before the sale of individual tickets starts.
  Sampler package 
As with the My Choice package, you buy tickets in bulk, only this time TIFF does the selection for you. Again, there are different packages depending on when you wish to go and what kind of films you want to see.
  Individual tickets
Individual tickets go on sale after package holders have made their selections, which means that some of the screenings may no longer be available. Still, bigger films run multiple times, so you may have some luck with later screenings. The disadvantages of this option are the higher prices, the limited availability, and the exhausting process of attacking the TIFF website at 7:00 a.m. the day tickets go on sale.
  Additional ticket issues
You may or may not have luck getting additional tickets, as small batches are issued daily and especially on the day of the screening.
  Rush line
If all else fails, you can try the rush line. This line is for people who want to attend a screening but don't have a ticket and opt to wait outside in case some seats are left over. About 10 to 15 minutes before the screening starts volunteers count free seats and sell them to the rush line. Tickets go fast and are paid for in cash, so be ready.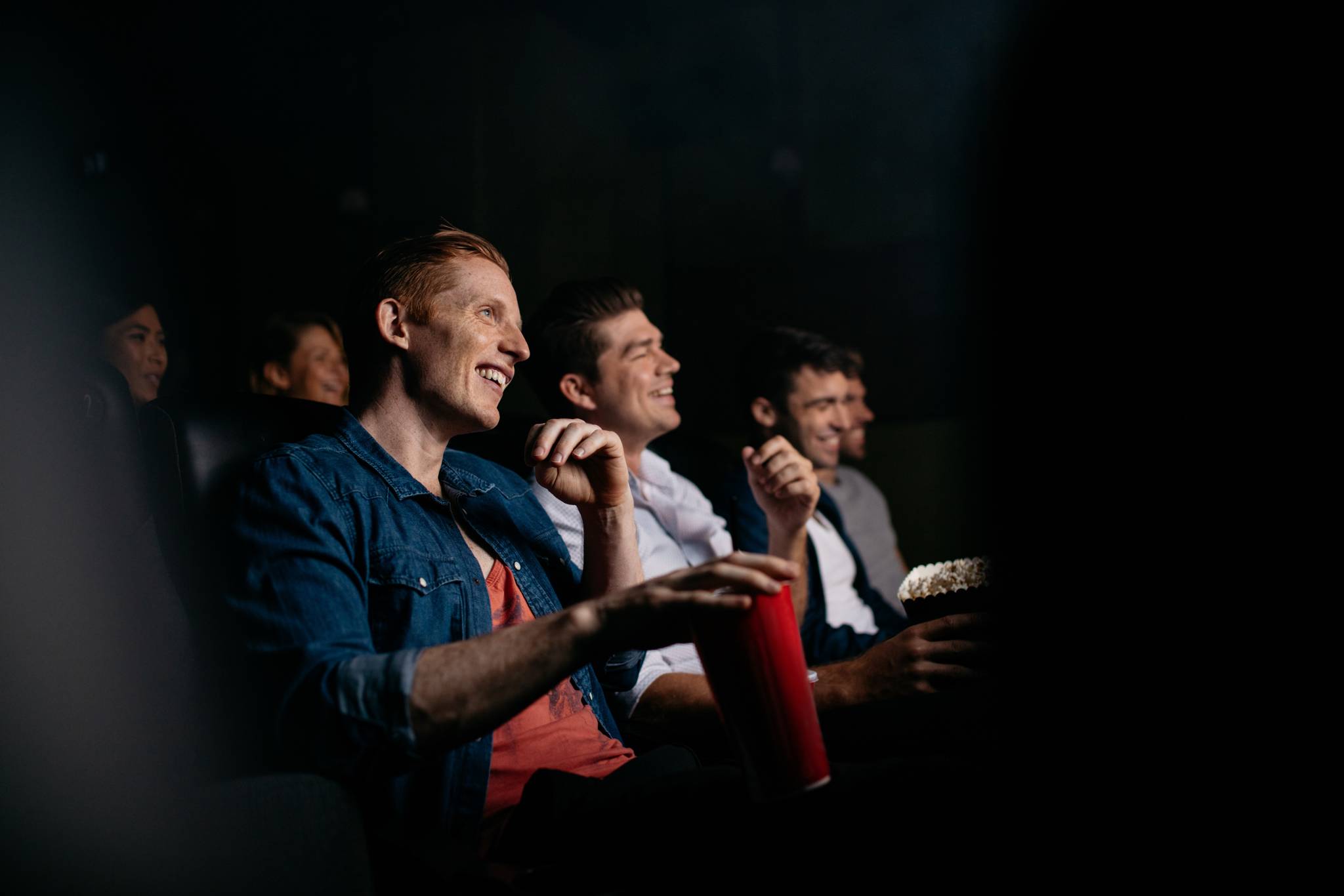 How to attend like a pro
Although moviegoing doesn't generally require any unusual skills, there is an added layer of complexity at a festival of this scale.
Come early. Most venues do not have assigned seating, which means that in order to get the best seats you have to come in advance and queue with other crazy people like you. Queuing picks up in pace about an hour before screening, and the doors open 15 to 20 minutes before the film starts. Also, if you come late, your seat may already be sold to the rush line and you won't be able to go in.
Use volunteers for navigation. Don't hesitate to ask for help, as it's quite easy to end up in a rush line instead of a regular line or go to the wrong screening. Don't count on your line neighbors to know better than you―ask a volunteer to be sure.
Allow time between screenings. With the queuing, venues being some distance apart, and actors/Q&As running late, it's best to allow at least a couple hours between screenings.
Make wise choices. The heart wants what the heart wants, but we would suggest considering at least a couple films with limited distribution―something you are unlikely to catch in a regular movie theater.
Pace yourself. Industry professionals and hardcore movie buffs manage to attend up to fifty screenings during the ten days of the festival. That's crazy! We doubt that sprinting through five films a day could be an enjoyable experience, even for a seasoned film enthusiast. The festival is more like a marathon―a couple screenings per day should be plenty. Besides, the Toronto food scene is likely to steal a bit of your attention―let it.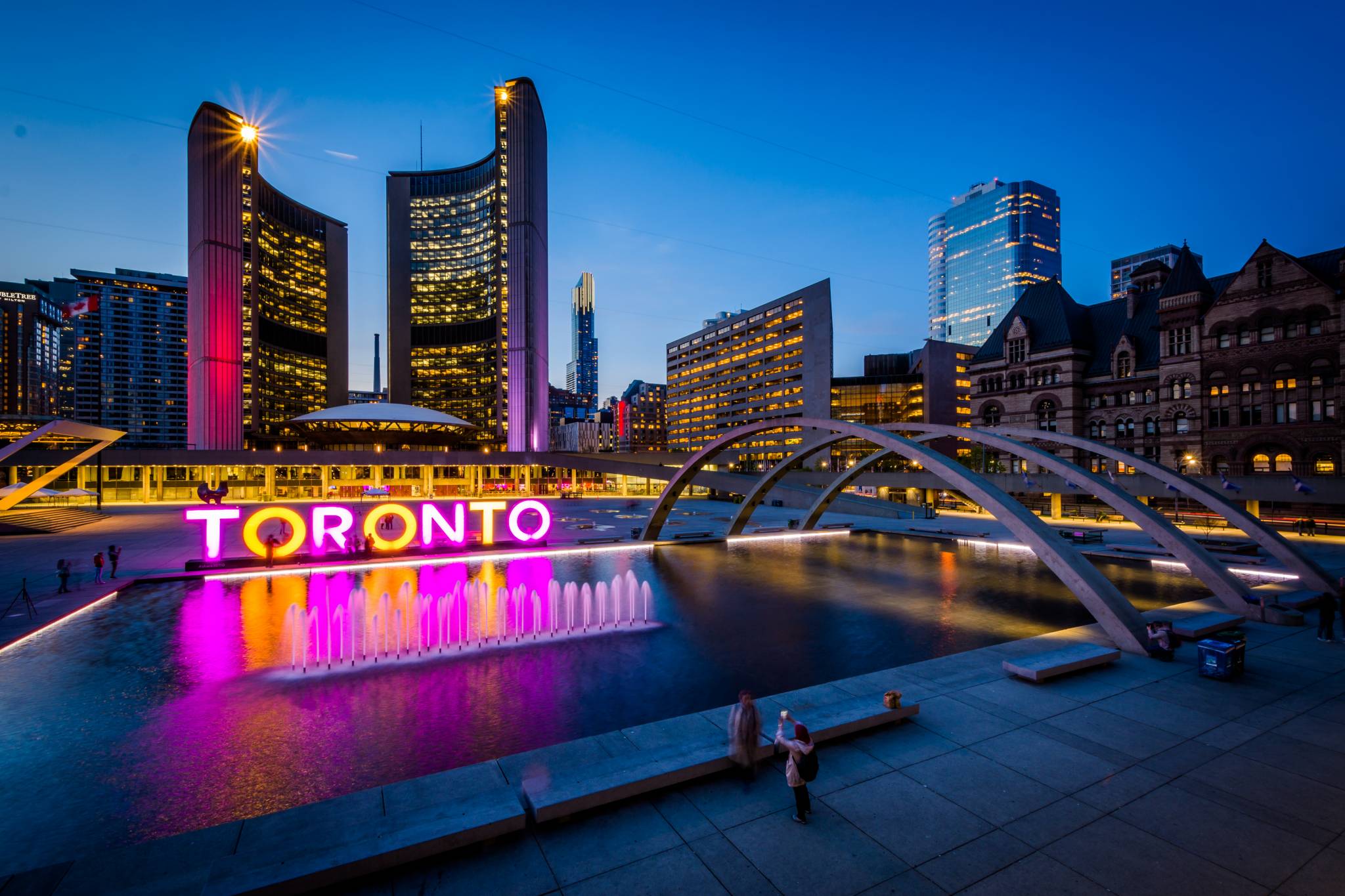 How to get to Toronto using miles
When flying to Toronto, Air Canada is the most reasonable option. You can book an economy round-trip flight from most U.S. destinations for 25,000 Aeroplan miles, plus taxes and fees (approx. $100–$150). Depending on your location, this redemption will deliver the value of up to 5 cents per mile—way above the average of 1.2 cents per mile—thus making it a great deal.
In the very likely event that you don't have any Aeroplan miles, you'll be happy to know that American Express Membership Rewards can be transferred to Aeroplan at 1:1 rate. The quickest way to rack up Membership Rewards is to open a new AmEx credit card and meet the spending requirements for the sign-up bonus. In this particular case, we believe that the Premier Rewards Gold Card is a good option. The sign-up bonus is 50,000 points after you spend $2,000 on purchases, which means you'll be able to cover not one, but two round-trip flights with the bonus alone. The annual fee on that card is $195, but it's waived the first year.
The bottom line
Regardless of whether you are a movie enthusiast or not, it's always better to travel to places while they have something going on. In case of Toronto, TIFF is a perfect event that you could either participate in or just bathe in its electrifying presence while walking the streets of the city. Throw in a near-free flight that you can book with Aeroplan miles and there is hardly an excuse to not give this city a try.