Alaska Airlines Mileage Plan overview
As is evident from the name, the Alaska Airlines Mileage Plan is the frequent flyer program of Alaska Airlines. The company is the major player on the West Coast, with over a hundred travel destinations, some of which reach across the country and even dip into Latin America. Alaska Airlines strongholds are Seattle, Portland, San Diego, San Francisco, and Los Angeles. The company does not participate in any airline alliance, but does have a codeshare agreement with over a dozen major airlines, drastically expanding the list of available destinations.
As to the program itself, its greatest advantage is that it awards miles per distance flown, not per dollars spent. This way, you accumulate more miles when you fly and, consequently, earn your elite status faster than you would with another frequent flyer program. Other than that, it's a pretty standard program, supplemented with co-branded credit cards and multiple travel and retail partners.
High customer satisfaction;
Distance-based rewards rate;
Great credit card offers;
One-way redemption allowed.
International routes via partners only.
How to earn Alaska Airlines miles without flying
While flying Alaska Airlines is the most efficient way to earn miles, you can also obtain quite a few through other travel and even everyday activities.

Earning miles with a credit card
Alaska Airlines has partnered with Bank of America to deliver a set of two co-branded credit cards: one for personal use and one for business use. Feature-wise they are fairly similar, offering a free checked bag, same size sign-up bonus, same earn rates, and one Alaska's Famous Companion Fare™ code. The companion fare is the feature that drives the card's value, once a year allowing one companion to travel with you for just $99 plus taxes.
CREDIT CARD

SING-UP BONUS

ANNUAL FEE

EARN RATE

30,000 miles

$75

3X on Alaska Airlines purchases

1X on everything else

30,000 miles

$50 per company, $25 per card

3X on Alaska Airlines purchases

1X on everything else
Earning miles through partners
A network of travel, retail, and dining partners allows you to earn bonus Alaska Airlines miles when purchasing their products and services.
Hotel partners
Numerous hotel chains, among them Hilton, Marriott, and SPG, award bonus miles for staying at their properties. The exact number of points you get depends on each individual hotel chain. Some hotels award miles per dollar spent, while others award miles per night or per reservation.
Car rental partners
Alaska Airlines is partners with seven car rental services, among them Alamo, National, and Hertz. The most common rewards rate is 50 miles per day of rental, although some services offer bonus miles for rentals of several days or more.
Shopping partners
Mileage Plan™ Shopping is a program that unites over 800 retail partners, all of which offer some kind of rewards for purchases. Among the most notable stores are Best Buy, Walmart, Groupon, and Macy's.
Mileage Plan™ Dining
The dining program allows you to earn up to 5 miles per dollar spent at any of over 10,000 participating restaurants. Additionally, you earn a welcome bonus of 1,000 with your first meal.
Buying miles
The cheapest amount for which you can buy miles from Alaska is 2 cents per mile, which is about twice as much as the miles are actually worth. For this reason, we do not recommend purchasing miles.
How to earn Alaska Airlines miles by flying
Alaska Airlines represents a nearly extinct method of awarding miles for the actual miles flown, not dollars spent, like most other airlines do. You are matched mile for mile, except for when your flight is shorter than 500 miles, in which case you are awarded 500 miles regardless of how short your flight is. You are also awarded bonus miles based on the class of your fare and your elite status.
Bonus rate by the type of fare
| | | | | |
| --- | --- | --- | --- | --- |
| | Discount economy | Upgradeable economy | Standard economy | First class |
| Mile bonus | 0% | 25% | 50% | 75% |
Bonus rate by elite status
| | | | | |
| --- | --- | --- | --- | --- |
| | Basic | MVP | MVP Gold | MVP Gold 75K |
| Mile bonus | 0% | 50% | 100% | 125% |

Bonuses for the type of fare and for the elite status are cumulative, meaning that if you are eligible for both, then you earn both.
---
How to earn miles by flying with partners
You can use Alaska miles to both book flights with partner airlines and earn Alaska miles when you fly with them. All of the partners honor the distance-based method and award miles based on actual miles flown. Bonus rates for the higher class of fare also apply.
How to obtain elite status
Alaska Airlines has three elite status tiers above the basic level, each offering an additional set of benefits. To earn elite status, you have to meet just one of three qualifying requirements:
| | | | |
| --- | --- | --- | --- |
| ELITE STATUS REQUIREMENTS | MVP | MVP GOLD | MVP GOLD 75K |
| Alaska Airlines miles* | 20,000 | 40,000 | 75,000 |
| Alaska Airlines and partner miles* | 25,000 | 50,000 | 90,000 |
| Alaska Airlines and partner segments | 30 | 60 | 90 |
*Qualifying miles do not include miles earned as an elite status bonus or miles earned through credit cards
In order to qualify, you have to meet the requirements within one calendar year. Elite status comes in force a couple weeks after it's earned and is valid until the end of the next calendar year.
---
FUN FACT: members who qualify for MVP Gold 75K receive 50,000 bonus miles upon qualification.
---
Elite status benefits
While the most valuable benefit of a higher status is earning more miles when you fly, there are also some additional perks that make your overall flying experience cheaper and more enjoyable.
BENEFIT

MVP

MVP GOLD

MVP GOLD 75K

Free checked bags

2

2

2

Priority check-in

Lounge access

15% discount

35% discount

35% discount

+4 free day passes

Express security line

Some reservation fees waived

Complimentary drink

Nominate 1 person for MVP status

Keep in mind that certain benefits, like a free checked bag and bonus miles, are available through co-branded credit cards even if you don't have elite status within the program.
---
How to maximize redemption value
As a rule of thumb, good redemption values are those where miles fetch the value of 1 cent or above. To calculate the redemption value, simply divide the cost of the ticket in dollars by the cost of this same ticket in miles. Generally, the more expensive the ticket is in dollars, the better redemption value it'll have in miles.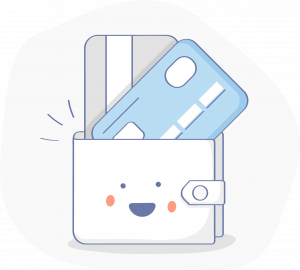 Domestic flights of above $100
Depending on the length, domestic flights are categorized as hops (under 700 miles), skips, jumps, and leaps (over 2,100). The cheapest hop can be redeemed for 5,000 miles, while the cheapest leap is 12,500.
As a rule, though, the cheaper the flight is in dollars, the less sense it makes to book it with miles, and a cut-off point is around $100. Other than that, domestic flights are fair game, fetching the value of slightly above one cent per mile.
International flights
While Alaska Airlines operates only a handful of international flights, its partners will be more than happy to accept Alaska miles to carry you wherever you want to go. American Airlines, Qantas, and Cathay Pacific offer particularly favorable rates on their long-haul flights, especially when redeemed for premium seats.

One partner we'd recommend avoiding, though, is British Airways – their abnormally high fuel surcharges can't be paid with miles and will increase the cost of your flight dramatically.
---
Companion fare
Holders of co-branded credit cards receive one companion pass per year. Using the pass, you can book one round-trip flight for you companion for $99 plus taxes and fees. You have to be on the same flight and book through alaskaair.com.
You can't use miles to pay for either of your seats when using this benefit, but both of you will earn miles for the flight. Naturally, the more expensive the ticket is, the more you save.
Who would benefit
If you travel primarily along the West Coast, and especially if you ever travel to Alaska, then the Mileage Plan is worth considering as your frequent flyer program. The Mileage Plan's main advantage is its distance-based method of awarding miles, which puts you on a fast track for earning free travel and achieving elite status within the program. Overall, it's a solid offer on all fronts, but especially for region-specific travel.