Delta SkyMiles overview
Delta SkyMiles is the loyalty program of Delta Air Lines. The company is not only among the world's largest airlines, but it also frequently gets top marks for the quality of its service. Furthermore, Delta has eight domestic hubs and together with its alliance partners serves over a thousand destinations worldwide. Consequently, choosing Delta as your primary airline will probably cover most, if not all of your flying needs.
As to the loyalty program itself, it seems like SkyMiles is praised and criticized in equal measure. On the one hand, the miles have an above-average redemption value, never expire, and can be earned in numerous ways. On the other hand, there are some concerns about the transparency, availability, and cost of award seats. All things considered, the program is a great earner, but sometimes you won't be able to find suitable award seats. This is not a dealbreaker, however–if you take at least a couple trips per year, you'll have no problem covering one or more of them with miles.
Above-average mile value;
Miles never expire;
Frequent redemption promos;
AmEx credit card partnership;
No last-minute fees;
Delta's high customer satisfaction.
No one-way award tickets;
No award chart;
High fees on award tickets out of Europe.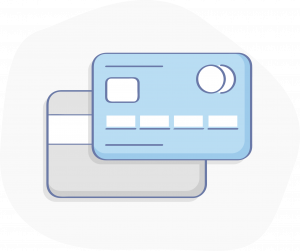 How to earn SkyMiles without flying
While flying earns miles at the highest rate, you can actually collect quite a few of them without ever setting foot on a plane. Let's take a look at the other earning options in detail.
Earning miles with a credit card
Delta has partnered with American Express to deliver a line of both personal and business credit cards that earn miles on purchases. Of all of the available options, our number-one choice is the Gold Delta SkyMiles® Credit Card. The card is fairly priced, has a generous bonus, and comes with a few travel perks, such as priority boarding and a free checked bag. Unfortunately, it doesn't earn miles at restaurants like the Blue card, but if you join SkyMiles Dining, then you can earn dining rewards regardless of which card you have.
CREDIT CARD

SING-UP BONUS

ANNUAL FEE

EARN RATE

10,000 miles

$0

2X on dining and Delta purchases




1X on everything else

30,000 miles

$95, waived the first year

2X Delta purchases




1X on everything else

35,000 miles

$195

2X Delta purchases




1X on everything else

40,000 miles

$450

2X Delta purchases




1X on everything else
*All of the cards are also available as business cards with slightly different terms, but the same earn rates
Earning miles through partners
Multiple hotel, car rental, and retail brands offer additional Delta miles for purchasing their products and services.
Hotel partners

On top of partnering with a dozen top hotel brands, Delta is also the only airline that rewards Airbnb stays. At Airbnb, you can earn 1 mile per dollar spent on booking. Additionally, you can earn 25,000 bonus miles when you register with Airbnb as a host. As for the hotels, the rates vary— sometimes rewards are calculated per dollar spent and sometimes per night or even per stay.
In addition to earning rewards on hotel stays, some of the hotels actually allow you to convert their points to Delta miles. Below is a summary of hotel conversion rates:
| | |
| --- | --- |
| TRANSFER PARTNER | POINT-TO-MILES CONVERSION RATE |
| Le Club Accor Hotels | 2:1 |
| Radisson | 10:1 |
| Hilton | 10:1 |
| IHG | 5:1 |
| SPG | 1:1 |
| Marriott | 5:1 |
Car rental partners

A number of both U.S. and international car rental services offer bonus miles for choosing their services. Among them are Alamo, National, Sixt, and Hertz. Aside from car rentals, you also earn 1 mile per dollar spent on Lyft, with frequent limited-time offers of 2 or more miles.
Shopping partners

The SkyMiles shopping portal can be used to browse hundreds of online stores offering additional miles for your purchases. At most of them you will earn 2–3 miles per dollar spent, but some go as high as 10 or even 20 miles per dollar.
SkyMiles Dining
Participating in Delta's dining program is our favorite way to earn additional miles. Joining the program is free and can be easily done from the safety of your couch. As soon as you join, you'll earn 1 mile per dollar spent on dining. Furthermore, the rate can be increased to 3 miles if you sign up for promotional emails, and to 5 miles once you've made 11 or more visits to participating restaurants.
Buying miles
If you are short on miles you can buy them from Delta. The minimum you can buy is 2,000 miles at a price of 3.5 cents per mile. However, since the redemption value of a Delta mile is usually below 2 cents, you'd be paying twice as much as the mile is actually worth.
Vacations and cruises
Using Delta Vacations and SkyMiles Cruises to book travel packages will earn you a bonus of between 1,500 and 30,000 miles.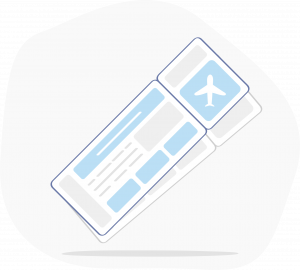 How to earn miles by flying
Flying with Delta is the fastest way to earn Delta miles. Even though they are called miles, you actually earn them based on the dollars spent, not the distance flown. At the base level, you earn 5 miles per dollar spent. But as you progress through the membership levels, your rate may increase  up to 11 miles per dollar.
| | |
| --- | --- |
| STATUS | MILES PER DOLLAR SPENT |
| Basic | 5 |
| Silver Medallion | 7 |
| Gold Medallion | 8 |
| Platinum Medallion | 9 |
| Diamond Medallion | 11 |
Apart from Delta flights, you can also earn miles on the flights of over 20 airline partners. The rules differ by airline, but, unlike with Delta, most of the award miles are based on the actual distance flown. Additionally, if you have an above basic Delta membership status, then most partner airlines will honor the bonus rate and award a corresponding number of additional miles.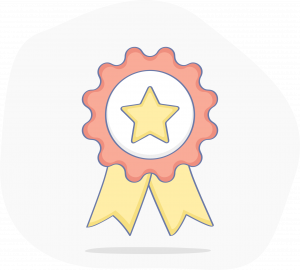 How to obtain elite status
In order to obtain elite status ( Medallion), you have to fly a certain distance and spend a certain amount of money with Delta. Those stats are measured in Medallion Qualifying Dollars (MQDs), Medallion Qualifying Miles (MQMs), and Medallion Qualifying Segments (MQSs).
MQDs – calculated as the actual dollars spent
MQMs – calculated based on the distance flown and the class of your fare
MQSs – calculated as the actual segments (takeoff to landing) flown
Your Medallion status is reviewed at the end of each year and, if you meet the requirements, you are awarded a corresponding status for the next year. Keep in mind that in order to qualify you have to earn a combination of a certain amount of MQDs and either MQMs or MQSs—it doesn't have to be both. In an interesting twist, if you have earned more MQMs than are required for a particular status, leftover MQMs are carried over to the next year.
Silver Medallion
3,000 MQD + either 25,000 MQM or 30 MQS
Gold Medallion
6,000 MQD + either 50,000 MQM or 60 MQS
Platinum Medallion
9,000 MQD + either 75,000 MQM or 100 MQS
Diamond Medallion
15,000 MQD + either 125,000 MQM or 140 MQS
Medallion status perks
Earning more miles is not the only benefit of having a higher Medallion status. As you progress through the status tiers you are granted progressively more benefits that increase the quality of your airport and flight experience.
| | | | | |
| --- | --- | --- | --- | --- |
| BENEFIT | SILVER | GOLD | PLATINUM | DIAMOND |
| Priority boarding | Basic | Sky Priority | Sky Priority | Premium |
| Unlimited complimentary upgrades | | | | |
| Free checked bag | | | | |
| CLEAR© membership discount | 55% | 55% | 55% | 100% |
| Choice benefits* | No | No | 1 | 3 |
*Platinum and Diamond members have access to a number of premium benefits and they can choose which benefits they receive. The benefits include Delta SkyClub membership, upgrade certificates, 20,000–25,000 bonus miles, or granting a Gold/Silver Medallion status to a friend.
Medallion status is not the only way to enjoy additional benefits. Perks like priority boarding, a free checked bag, and more  are available through most of the co-branded American Express credit cards.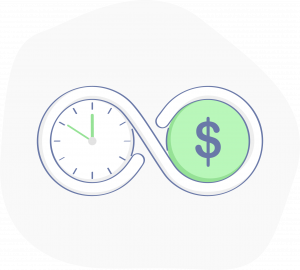 How to maximize redemption value
Delta allows you to use its miles in a wide variety of ways. You can buy Delta SkyClub membership, flight upgrades, hotel stays, car rentals, or vacation packages; you can donate your miles to a charity of your choice; or, going in the opposite direction, you can cash in a whopping 2.5 million miles on a private jet for you and three of your friends. But, however attractive some of those options are, you still reap the greatest rewards from spending miles on booking flights with Delta and its partners.
Worthwhile itineraries
Most of the domestic flights are great deals, with an average value of 1.2 cents per mile for both economy and the business class. International flights net an incredible value of 2.4 cents per mile on business class, but a disappointing 0.8 cents on economy. Hence, if you ever fly business class internationally, you are better off keeping your miles until one of those flights comes up. Otherwise, domestic flights of any class are more than a fair deal.
SkyMiles Deals
On its website, Delta runs a special deals section devoted to limited-time award offers. There, you can find a selection of both domestic and international flights with prices starting at 11,000 for a round trip.
Who would benefit
The program would be a good choice for any frequent flyer living near a Delta hub. SkyMiles delivers a slightly wider-than-average range of options for both earning and redeeming rewards, which is a strong argument in its favor. On the downside, the lack of award transparency and reports of limited awards are something to be aware of, but a frequent traveler should have no problem planning around those limitations.