Southwest Rapid Rewards overview
Southwest Rapid Rewards is the loyalty program of Southwest Airlines. The company is the biggest low-cost carrier in the world, and among the three biggest airlines in North America. In spite of its size, Southwest continuously manages to rank high in customer satisfaction ratings. Southwest customers enjoy low flight costs, free checked bags, an up-to-date fleet, and complimentary in-flight snacks and drinks. All things considered, price-conscious flyers will have a hard time finding an airline with a better cost-to-benefit ratio.
As for Rapid Rewards, the program is somewhat trimmer than that of traditional airlines. It features fewer elite tiers, fewer partners, and fewer ways to earn bonus points. Nevertheless, it still offers the basic features, and both casual and frequent flyers will easily earn enough points for a free flight once or twice a year.
Low fares;
Free checked bags;
Companion Pass;
High capacity domestically;
High customer satisfaction.
No partner airlines;
Limited options for earning points.
How to earn Rapid Rewards points without flying
While booking flights will earn you the most points, you can also earn a fair amount through credit cards, hotel, transportation, and shopping partners.
Earning points with a Southwest credit card
Currently, there are three Southwest credit cards offered through Chase: two for personal use and one for business use. Personally, we'd pick Southwest Airlines Rapid Rewards® Premier Credit Card. Yes, it's $30 more expensive, but the price difference is compensated by the higher anniversary bonus. And, unlike the Plus card, the Premier card has no foreign transaction fees and comes with bonus qualifying points toward your elite status.
CREDIT CARD

ANNUAL FEE

SING-UP BONUS

ANNUAL BONUS

EARN RATE

$69

40,000 points

3,000 points

2X on Southwest purchases, hotel and car rental partners




1X on everything else

$99

40,000 points

6,000 points

2X on Southwest purchases, hotel and car rental partners

1X on everything else

Southwest Airlines Rapid Rewards® Premier Business Credit Card

$99

60,000 points

6,000 points

2X on Southwest purchases, hotel and car rental partners

1X on everything else
Earning points with a Chase credit card
Another way to gain Rapid Rewards points is to earn Ultimate Rewards by using Chase credit cards and then convert them to Rapid Rewards points at a 1:1 rate. Chase has a wide range of credit cards earning between 1.5 and 5 points per dollar. Depending on the card, bonus categories may include travel, gas, dining, and business expenses.
Our pick of Chase cards would be a combination of the Chase Sapphire Preferred® Card and one of the Freedom® cards. The Preferred card earns 2 points on travel and dining, while the Freedom card earns up to 5 points on rotating bonus categories.
Earning points through partners
As a low-cost carrier, Southwest has fewer partners than traditional airlines, but still enough to let you earn points though both daily and travel expenses.
Hotel partners
You can choose to earn Rapid Rewards points when booking stays with partner hotels such as Marriott, Hyatt, SPG, and Hilton. Most of them offer one point per dollar spent, with some going a little higher.

Transportation partners
Southwest partners with eight car rental services, including Alamo, National, and Hertz.

Shopping partners
The Rapid Rewards Shopping portal offers access to over 800 retailers. The rewards rates vary by retailer, offering bonus points either per dollar spent or per purchase/subscription.
Earning rewards through dining
Southwest offers two options for earning bonus points on dining. One is to enroll in Diners Club®, a third-party dining program, earn points there, and then transfer them to Rapid Rewards. The exchange rate is 1 Club Rewards point to 0.8 Rapid Rewards points.
Another option is to enroll in Rapid Rewards Dining®, where you'll earn up to 3 points per dollar on all eligible dining, 10 points per restaurant review, and additional spending bonuses. The great thing about this program is that you don't need a dedicated membership card – just register up to 12 credit cards you already have.
Buying points
You can buy points from Rapid Rewards at 2.75 cents per point. However, since the redemption value of a Rapid Rewards point is about one cent, you'd be paying almost three times its value.
How to earn Rapid Rewards points by flying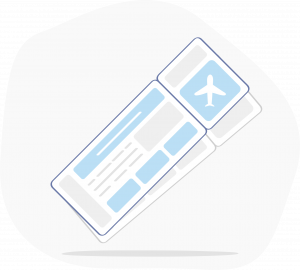 Flying with Southwest is the fastest way to earn Rapid Rewards points. The number of points you earn depends on three things: dollars spent, the class of fare, and your status within the loyalty program.

Southwest does not allow to transfer miles/points from other frequent flyer programs. This means that flying Southwest is you only option to earn points on airfare.
---
| | | | |
| --- | --- | --- | --- |
| STATUS | WANNA GET AWAY FARE | ANYTIME FARE | BUSINESS SELECT FARE |
| Basic status | 6 points/dollar | 10 points/dollar | 12 points/dollar |
| A-List status | 7.5 points/dollar | 12.5 points/dollar | 15 points/dollar |
| A-List Preferred status | 12 points/dollar | 20 points/dollar | 24 points/dollar |
How to obtain elite status
Southwest has a simplified elite status system, with just two tiers above basic membership: A-List and A-List preferred. To earn a higher status, you have to either fly a certain number of qualifying flights or earn a certain number of qualifying points.
Qualifying flight – This is any one-way flight. Flights with stopovers are still counted as one flight.
Qualifying points – These are not the same as Rapid Rewards points. Qualifying points can be earned through Southwest purchases and the Southwest Airlines Rapid Rewards® Premier Credit Card only.
Once you've met either of the requirements, you will be granted a corresponding elite status, which is valid until the end of this calendar year and throughout the next calendar year.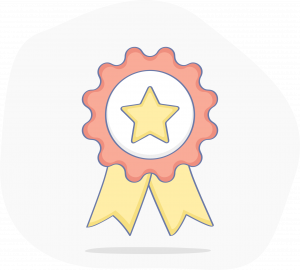 What you need to qualify for elite status
  A-List status
Either 25 qualifying one-way flights or 35,000 qualifying tier points
  A-List preferred status
Either 50 qualifying one-way flights or 70,000 qualifying tier points
Elite status perks
Other than offering  a higher rate of earning points, both A-List and A-List Preferred have a nearly identical list of perks. Both statuses offer priority check-in and boarding, as well as expedited security lanes. The only thing that differentiates A-List Preferred is a slightly higher priority for boarding and free in-flight WiFi.
How to maximize redemption value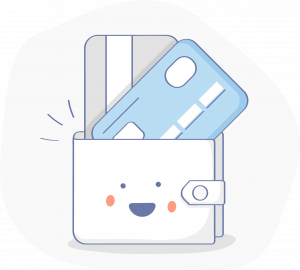 Rapid Rewards points can be redeemed for gift cards, merchandise, "experiential rewards," car rentals, and hotel stays. The highest value, however, can be achieved by using points to book flights.
Of the three fare classes, Wanna Get Away is the best option for redeeming miles. It's the cheapest option, offering tickets at one-tenth the miles of their Business Select equivalent. Moreover, when compared to dollar prices, Wanna Get Away seats have a redemption value of about 1.5 cents per point, which is a more than fair deal when it comes to flying for points. The only downside to Wanna Get Away tickets is that they are not refundable.
Companion Pass
A unique feature of Rapid Rewards is its Companion Pass. Once you've earned the Companion Pass, you can pick one person to fly with you for free for the remainder of this year and for the next calendar year. In order to qualify, you have to either fly 100 one-way flights or collect 110,000 qualifying points within a calendar year. Points can be earned through Rapid Rewards credit cards, or by shopping with either Southwest or its partners.
Who would benefit
Southwest is an easy choice for any price-conscious traveler. The fares are low, the quality of service is high, and the capacity within the U.S. is enough to let you fly whenever you want. When it comes to its frequent flyer program, Southwest is somewhat limited compared to the programs of traditional airlines.
There are no partner airlines, fewer retail and travel partners, and fewer bonus points offered when shopping with partners. Nevertheless, using either a co-branded Southwest credit card or a travel credit card from Chase is still an effective way to rack up enough points for a couple of flights per year. To summarize, a perfect Rapid Rewards user would be a frequent flyer who is on a budget or a casual flyer who spends enough on a daily basis to earn points through the credit cards.