The most famous haunted places in the world
  Eastern State Penitentiary, Philadelphia, USA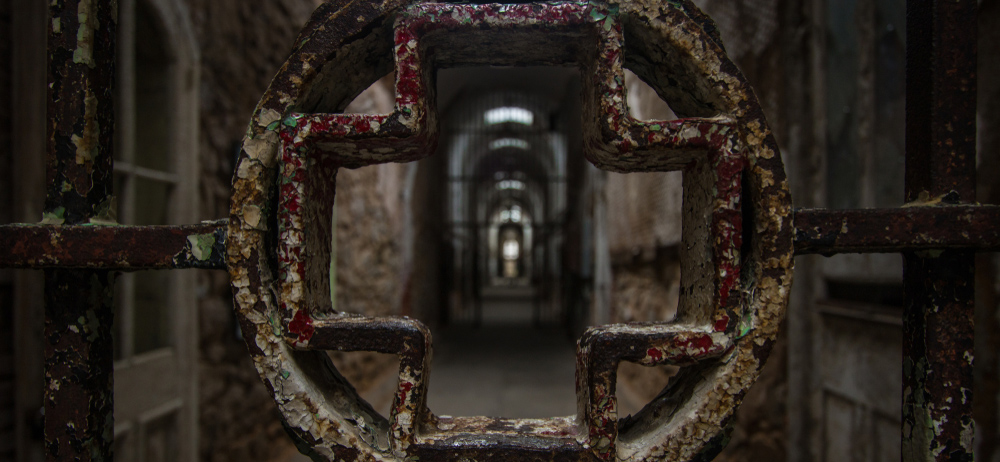 Eastern State Penitentiary, an imposing castle-like prison built in the beginning of the nineteenth century, was notorious for implementing solitary confinement. Prisoners used to live in complete isolation, and when they left their cell a guard covered their heads with a hood so they couldn't see anything.
After the prison was closed in 1971, many visitors claimed to have witnessed paranormal happenings, such as the tortured ghosts of inmates slowly pacing across the building and whispering in intimidating voices.
The best way to travel across the country for free is on AAdvantage® miles. According to the American Airlines award chart, you can book a domestic one-way flight for just 12.5K miles at the MileSAAver level. Choose a rewards credit card that earns you a suitable sign-up bonus to cover your airfare expenses.
---
  Tower of London, London, England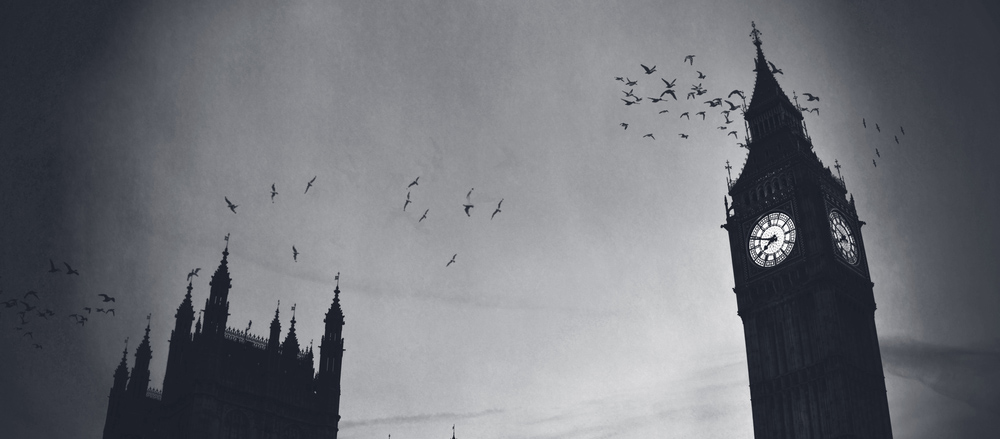 The grand Tower of London fascinates and frightens at the same time. Throughout history, the tower has been associated with fear and suffering: the worst criminals and enemies were imprisoned there, then tortured and executed.
Spirits of a few inmates are believed to be trapped within the stone walls of the Tower. The most famous ghostly resident of the site is Anne Boleyn, the wife of King Henry VIII. She was beheaded upon the orders of her husband due to his fear that she wouldn't bear him an heir. Still today, visitors report that her beheaded ghost haunts the prison.
The best way to travel to Europe for free is by using MileagePlus® miles. According to the United award chart, you can book a one-way Saver Award for just 30K miles. Choose a rewards card that comes with a suitable sign-up bonus to go on a trip for free. Note that United doesn't impose fuel surcharges for award tickets.
---
  Pine Barrens, New Jersey, USA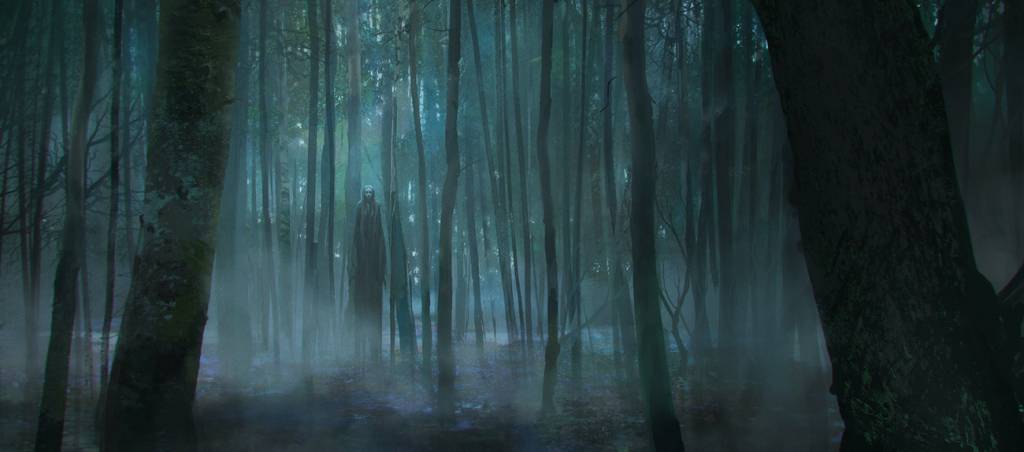 The wide, forested area of Pine Barrens has a true spirit of eerie mystery for a reason. Once it was a prosperous land, but very soon it was abandoned by settlers who left their homes after finding rich stores of coal in western Pennsylvania. The neglected houses and mills, it is fabled, soon became home to supernatural creatures.
By far the most famous otherworldly inhabitant of this site is the Jersey Devil, also known as the Leeds Devil. This creature has the head of a goat, along with a pair of wings and hooves. According to legend, when a woman named Deborah Leeds gave birth to her thirteenth child, she cried "Let this be a devil!" And it came true. Since then the creature is believed to live in the deep forests of New Jersey, creeping out locals and tourists.
---
  Poveglia Island, Venice, Italy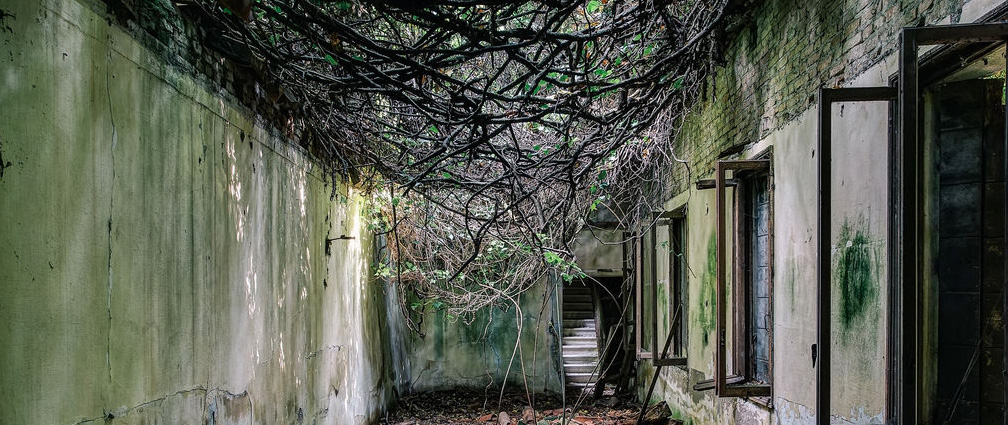 Venice is not only the site of fabulous houses, romantic canal rides, and lively colorful festivals.
Not far from the city is a secluded island that in its day was known as a place of inhuman suffering. When the bubonic plague burst out and consumed the lives of thousands, the government decided to ship the sick to Poveglia on order to protect the healthy. That's how this piece of land became the final resting place for thousands of people who succumbed to the Black Death.
In addition, the island was used as an insane asylum. In 1922, a mental hospital was opened in Poveglia, and legend has it that one of the doctors tortured and killed his patients. In time, the doctor himself became insane, jumping to his death the bell tower. Since then ghost hunters have come to the island hoping to detect his ghost and other paranormal activities.
---
  The Catacombs, Paris, France

The dark side of romantic Paris lies deep under this ground where over six million people are buried. And how did all of these bones come to lie in one spot, beneath the French capital?
The city was overpopulated in the eighteenth century, and city graveyards had reached capacity. So the authorities found a way to decongest the graveyards: they dug one the largest and deepest mass grave ever.
Visitors who come to the Catacombs regularly claim to witness apparitions and various paranormal phenomena. Reports range from hearing voices coming from the walls to seeing strange flickering lights.
---
  Ancient Ram Inn, Wotton-under-Edge, England

Any local would prefer to cross the street rather than walk past England's most haunted house—the Ancient Ram Inn. Among countless haunted spots, this twelfth-century inn has a special reputation. It was built on a pagan burial ground, thereby attracting curses, paranormal activity, and ghosts of pagan high priestesses and incubi.
The scariest story about this place concerns its proprietor, John Humphrie. According to the tale, Humphrie was pulled out of his bed by furious creatures and then killed by a succubus. And this only one story among countless others featuring acts of violence and murder.
---
  St. Augustine Lighthouse, Florida, USA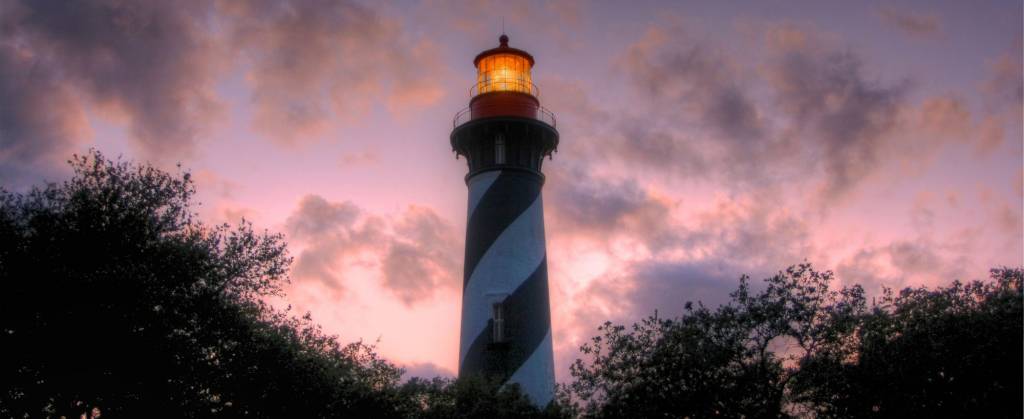 It's not only tourists who visit the St. Augustine Lighthouse—a few otherworldly creatures do as well. Paranormal activity began at this site years ago after a series of tragic events. The most famous ghost that haunts the tower is that of the lighthouse keeper. Years ago he fell to his death while painting the tower, and since then his restless soul hovers over the nearby grounds.
Another horrific story recounts the drowning of  three girls in the ocean near the site. Since the incident, from time to time visitors report hearing the sounds of children playing nearby.
---
  Winchester Mystery House, San Jose, California, USA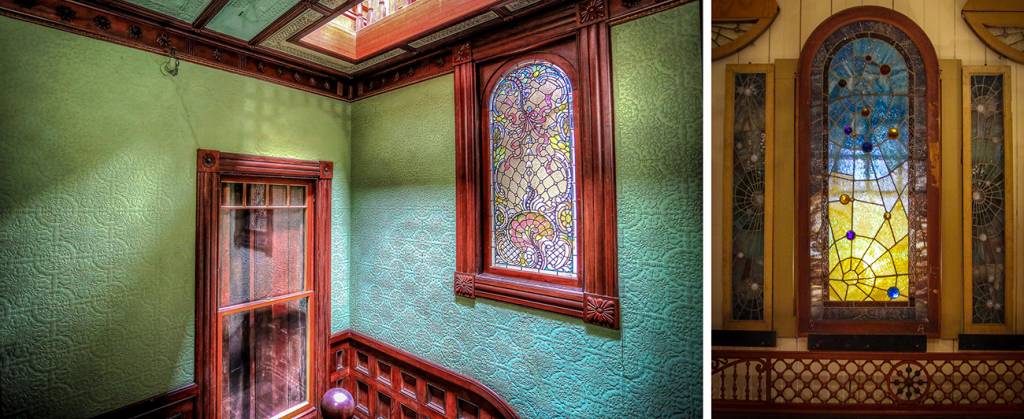 Imagine a house with around 200 rooms, 10,000 windows and 2,000 trap doors . . . It sounds weird and a little creepy, doesn't it? In fact, this house is just perfect for Halloween.
This bizarre house, featuring stairs leading to ceilings and doors opening into walls, was built by the eccentric Sarah Winchester, a woman whose daughter and husband, Winchester rifle magnate William Wirt Winchester, died of tuberculosis. The poor woman was told by a medium that she would be haunted by the spirits of those killed by the Winchester rifle forever, unless she started building nonstop.
Without hesitation, she purchased an eight-room farmhouse in San Jose and the great building came to life. Sixteen carpenters worked day and night for thirty-six years, until the woman passed away in 1922. Today the labyrinthine mansion is a destination for those who hope to witness something paranormal.
---
  Lizzie Borden Bed & Breakfast/Museum, Fall River, Massachusetts, USA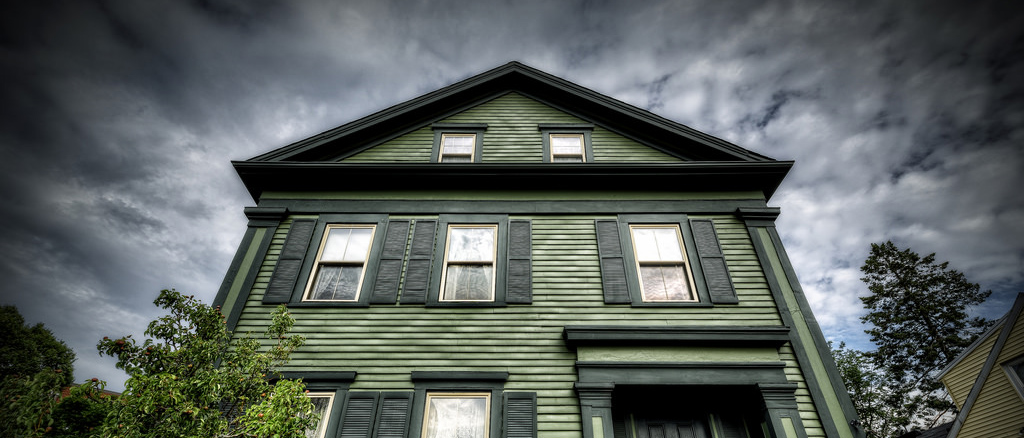 Now a museum and a place to spend the night, then a crime scene.
Lizzie Borden was accused of cruelly killing her father and stepmother, who were  both found lying in a pool of blood, beaten to death with a hatchet. Though the prime suspect in the case was Lizzie, due to the lack of evidence the case has remained unsolved to the present day.
Today guests of the museum and bed and breakfast report various kinds of otherworldly activities such as muffled conversations, footsteps, and apparitions.
The bottom line
Halloween is always fun, but it's far more exciting to spend this mysterious night in a truly creepy place. You'll experience a full range of emotions from just satisfying your curiosity to being thrilled and scared at the same time. If you're lucky, you may just witness apparitions or hear weird voices coming from nowhere. Bring your friends, grab a camera, and go ghost hunting in abandoned prisons and hospitals. The spookiest night of the year may truly become an adventure to remember.