We used a couple of simple criteria to differentiate between what is a tourist trap and what is simply a popular tourist place. Louvre, for example, is commonly listed as a tourist trap, but never made it into our list, since we believe that it does have value, regardless of being time-consuming and overcrowded. Here are the criteria we used:
Is it what it used to be?
Sadly, lots of places that used to attract local artists, scholars, artisans, and aristocrats, are now filled with no one but tourists, leaving you no chance of recapturing the original ambiance.
Would a Parisian go there?
When in Rome, do as Romans do. The same goes for Paris and everywhere else. As long as you remain within tourist enclaves you are unlikely to experience what the city is truly like today.
Does it have a high opportunity cost?
We don't mind a tourist trap that is either free or doesn't take much time or, preferably, both. But, if going for any particular tourist trap means you have to sacrifice another, potentially worthwhile experience, then count us out.
Our TOP 10 tourist traps in Paris
1. Moulin Rouge
If you want to experience Moulin Rouge for what it once was, an exclusive nightclub for the crème de la crème of Parisian society, then you are about a hundred years too late. Today, it's just an endless string of tourist buses and an almost mechanical cabaret performance that brings you nowhere near the ambience of the real thing. Take a picture of it, but don't go inside—we have yet to hear from someone who doesn't want their money back.
---
2. Saint-Michel neighborhood
Perhaps even tying for first place is the area around place Saint-Michel, and specifically Rue de la Huchette. We are not exaggerating when we say that a true Parisian wouldn't be caught dead in this carnival of fakery. None of what it offers—the crêperies, brasseries, gift shops, or gyro joints— is representative of what this area was historically or of what a true Parisian experience is today. The sole purpose of the area is to pump money from the pockets of poorly informed tourists.
---
3. Champs-Élysées
Champs-Élysées is a promising, lovely sounding name for a place that in reality could only be described as "overhyped." For the very few who don't have to worry about price tags, shopping at high-end stores and drinking astronomically priced coffees could be time well spent. For everyone else it's just exhausting, crowded, overpriced, and not at all what a Parisian would call recreation. It's perhaps a good spot for a quick stroll, but don't count on it being the highlight of your trip.
---
4. Up the Eiffel Tower
No one in their right mind would suggest skipping the Eiffel Tower, for how else would you ever prove you've been to France if not with an Eiffel Tower selfie? But that's about the extent of vanity that could be forgiven. Trying to go up the tower simply isn't worth it, as you'll spend several hours queueing and then pay 25€ for a view that is easily matched by a number of other places for free.
---
5. Place du Tertre
Another legendary area that is nothing like its former self is the Place du Tertre. Once the gathering place for the creative souls of Montmartre, Place du Tertre was all about music, drinking, and sharing ideas. Today, it's about unoriginal paintings, caricaturists, souvenir shops, and overpriced cafes with aggressive hawkers. The square is perhaps fit for a quick photo op, but it's unlikely to inspire a rediscovery of your creative self.
---
6. Sacré-Coeur Basilica
The Sacré-Coeur Basilica is another powerful tourist magnet. Granted, it looks irresistible from far away, but unfortunately, it becomes a miserable experience as soon as you get closer. Apart from being tightly packed with fellow tourists, the place is practically guarded by an army of street sellers. These vendors are especially aggressive, and few visitors manage to escape unscathed. Unless it's an absolute must-see on your Paris list, the visit is definitely not worth the harassment.
---
7. Montmartre tourist train
One of the obvious things to avoid is the tourist train driving around the Montmartre neighborhood. Even though it isn't overly expensive, it doesn't deliver any value whatsoever. You spend a little over half an hour on the beaten track, barely seeing anything, fidgeting in an uncomfortable seat, and, most regrettably, wasting precious time. Ten out of ten times, discovering the neighborhood on foot would be a preferable and more adventurous option.
---
8. Seine dinner cruises
Boat rides on the Seine, especially dinner cruises, offer little value. The food is guaranteed to be poor, the views are limited, and, most importantly, there is no interaction with the city.
---
9. Ladurée macarons
Somehow, Ladurée comes up a lot when people research their upcoming Paris vacation. Perhaps that's the reason the place is so crowded, the waiters are often confused, and the wait could be well into hours. The place is pretty and the macarons are great, but the overall experience lacks the Parisian charm and could be easily substituted with any of the less-known bakeries that serve equally delicious macarons.
---
10. Tourist restaurants
Restaurants aimed at tourists are unlikely to deliver an authentic dining experience or uphold the culinary standards of French cuisine. The tell-tale signs of a tourist restaurant are their placement near a tourist attraction and a menu that is in English, has photos of food, or is excessively long. These eateries are also likely to have hawkers by the entrance, an opening time of earlier than 7:00 p.m., and no local patrons. Another sign is a board of specials that is printed rather than written in chalk. This advice holds worldwide, but when in Paris, it's especially unforgivable to waste an entire meal on mediocrity.
---
What to do instead
It might seem like we've just crossed out most of your Paris plans, but there is still plenty to do and see without running into the tourist crowd. For a great view of central Paris, go to the terrace of the Printemps department store. Take a walk in the Sentier quarter, the Marais district, or the Village Saint-Paul for a more authentic shopping experience. Have a couple of drinks at La Bellevilloise, La Fine Mousse, or Supercoin. Visit the picturesque parks of Buttes-Chaumont, Monceau, or Montsouris. See the Louvre, of course, if you can bear the crowd. The best advice is just to explore and discover countless other neighborhoods that haven't yet been corrupted by what tourists think Paris should be like.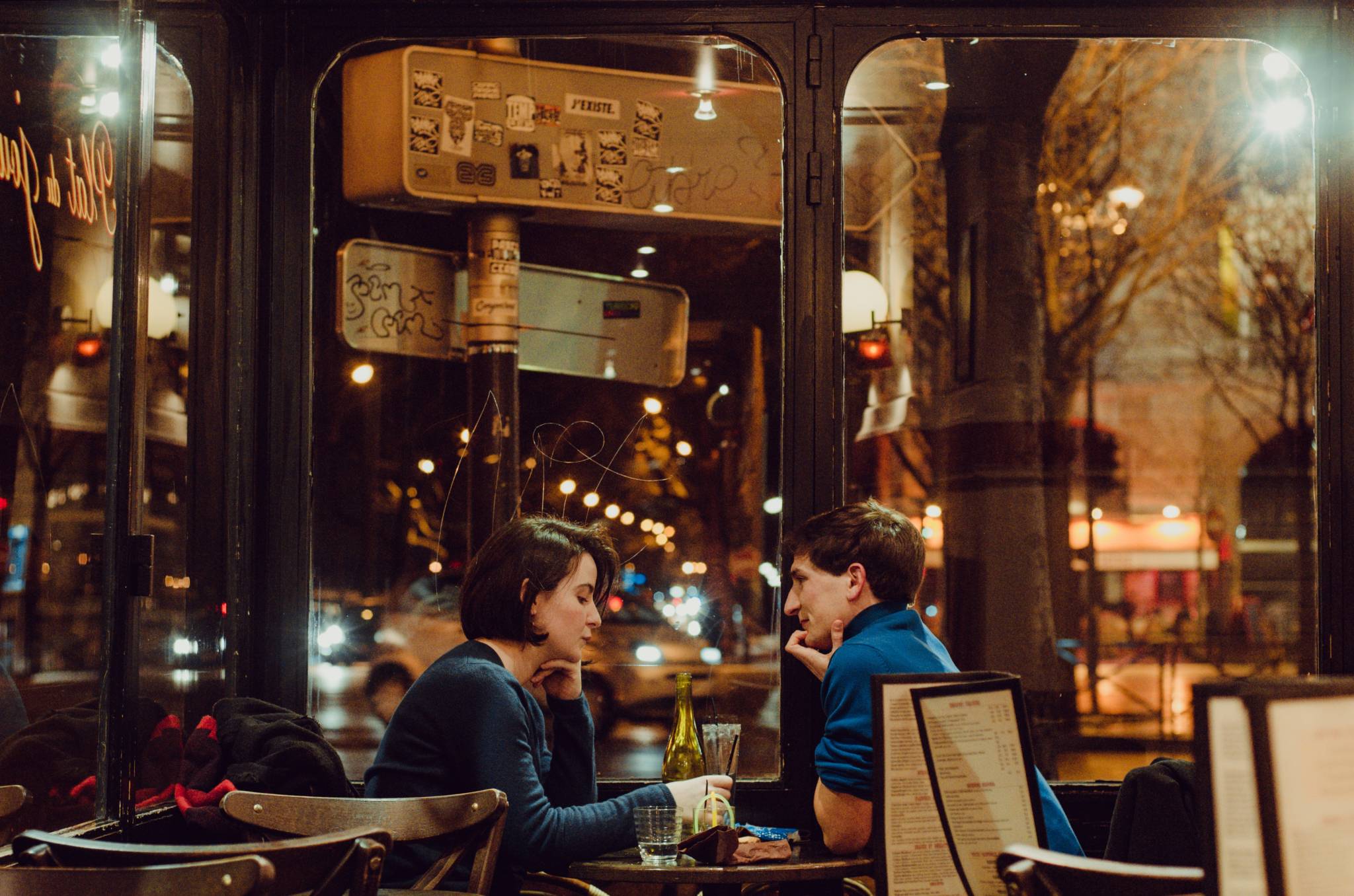 How to get to Paris using miles
American Airlines offers a round-trip flight between New York and Paris for 45,000 miles, which is currently one of the cheapest award flights for this route. There are also other options for booking with miles, such as Cathay Pacific, Singapore Airlines, and Virgin Atlantic, but none are as well priced as American Airlines.
The best way to accumulate this many American Airlines miles in a short time is to apply for the Citi® / AAdvantage® Platinum Select® World EliteTM Mastercard® credit card. The card offers a sign-up bonus of 50,000 miles if you spend $2,500 on purchases within the first three months. The annual fee is $99 (waived the first year), and the bonus rate is 2X miles on gas, dining, and American Airlines purchases.
The bottom line
It's a common tourist misconception that viewing things is as good as experiencing them and it is most regrettable that this approach is so often applied to Paris. Many of the Parisian attractions have been so transformed by the presence of tourists that they are left just shells of their former selves and offer no true experience, no interaction with the city. Be careful not to fall into these traps and instead try to do as Parisians do.