Credit cards are a boon to our twenty-first century lives. You can grab a piece of plastic and buy everything you need right now. On the whole, credit cards are helpful, but this help isn't free. Because you are using a bank's money, you have to pay a fee on top of the borrowed sum. This fee is called the annual percentage rate (APR), and it can be applied to your purchases, balance transfers, or cash advances. When you know your APR, you can compare different offers and choose the most affordable one for you. But what if you didn't have to pay that interest? That's where 0% APR credit cards can help.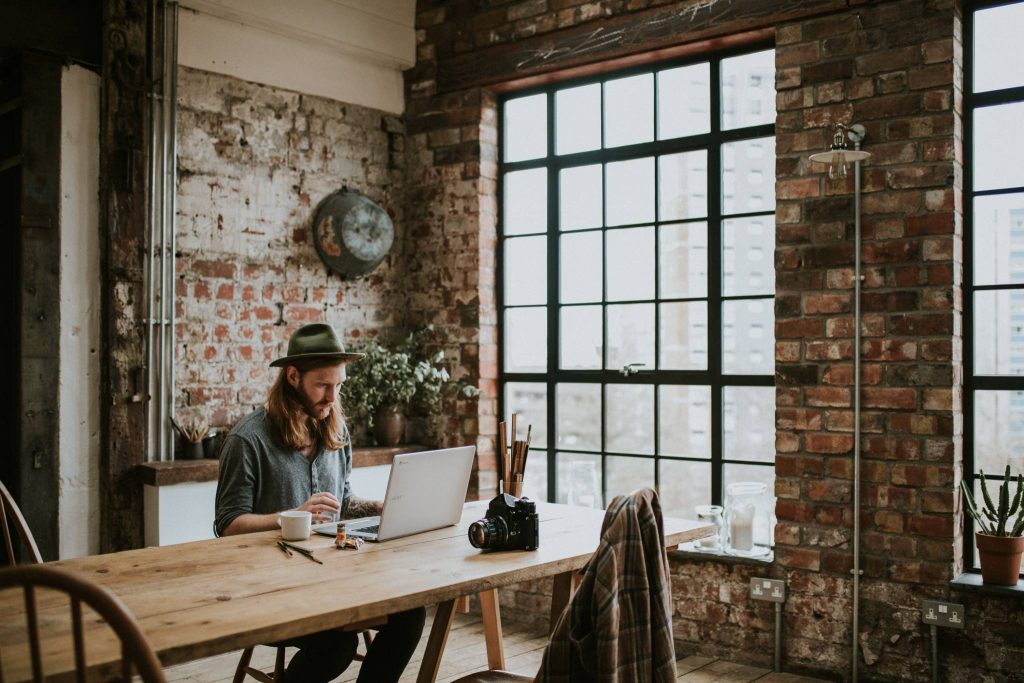 Best 0% APR credit cards
Imagine that you urgently need to make a big purchase, such as a pricey household appliance that has unexpectedly broken down. But you know in advance that there is a good possibility you won't manage to pay a balance in full each month.
At first glance, making a minimum payment seems like a way out. However, following this route you will incur interest that you can't afford to pay. The best way out may be to get one of the 0% APR credit cards. This way, you can buy the things you need without accruing interest.
0% APR credit cards may apply intro zero interest to your purchases, balance transfers (BT), or both. In rare cases, such sweet offers are applied to cash advances. These transactions are usually quite expensive, and we recommend that you avoid them.
Last but not least, you should consider rewards availability. Don't overlook an opportunity to maximize your card's potential. On top of the main intro offer, you may be eligible to get cash back or redeem points for rewards such as statement credits or travel.
Below you can choose one of the best 0% APR credit cards for your specific needs.
Best for everyday spending
Blue Cash Preferred Card from American Express
0% APR offer;

6% cash back at supermarkets;

3% cash back at gas stations and select department stores;

1% cash back on other purchases.
A $5 or 3% balance transfer fee;

A $95 annual fee.
IN SUMMARY
If groceries and gas make up the biggest part of your budget, consider getting this card. You can get a considerable sum back, thus saving money for other purchases. If your weekly spending on groceries is approximately $100, you may save up to $360 per year. Cash back can be redeemed for eligible purchases, such as statement credits or merchandise. Moreover, you can get a $200 sign-up bonus, a nice compliment from the issuer.
Additionally, you get 0% APR for purchases for a year, which is a lucrative offer. Although this offer may be appealing for big spenders, note that it comes with an annual fee of $95. This charge isn't extremely high, but make sure you spend enough to cover it.
Best for cashback rewards
Chase Freedom® credit card
A $150 bonus for signing up;

A generous 5% in cash back in bonus categories (that's 5 points for each $1 spent);

A standard 1% in cash back on all other purchases (that's 1 point for each $1 spent);

An opportunity to earn flexible Ultimate Rewards points;

The ability to move earned points to another Chase card with Ultimate Rewards (Chase Preferred or Reserve) to redeem them for free travel;

A 15-month 0% APR intro period;

No annual fee.
A 3% transaction fee for foreign purchases;

A 5% BT fee.
IN SUMMARY
Cashback cards are easy to use: you make purchases and get part of your money back. But the biggest advantage to these cards is that they may grant you a promotional period with 0% APR on both purchases and BTs. That's exactly what the Chase Freedom® card offers you. With this card, plans to make a big-ticket purchase or pay down your debt become more realizable.

On the positive side, this all comes without an annual fee, which makes the deal more affordable. On the negative side BTs will charge a 5% fee, which can "eat" into your cashback rewards. Be sure that any transfers you are going to carry out will play in your favor. Finally, already having this plastic in hand means you can earn additional $500 cash back by inviting your friends to sign up for it.
Best for a 18 month balance transfer offer
Discover It® Balance Transfer
No annual fee;

0%APR intro offer (18 months for BTs and 6 months for purchases);

5% cash back at gas stations, grocery stores, restaurants, etc.;

Unlimited 1% cash back on all other purchases;

Automatic matching of all cash back at the end of the year;

Ability to view your FICO® credit score for free.
A 3% BT fee;

A short promotional period for purchases.
IN SUMMARY
Are you looking for the ability to pay no interest for BTs while earning great cashback rewards? If yes, then consider applying for the Discover It card. It comes with a long 18-month 0% APR for BTs and a 6-month promotional period for purchases. Along with it the card grants you 5% cash back on quarterly rotating categories. If you would rather earn flat-rate rewards (so that you don't have to think about what you are swiping for), consider another option.
One more benefit that might interest you is Cashback MatchTM. After the first 12 billing cycles, the issuer will match all of your cashback rewards. They will be applied to your account in the following one or two billing cycles. 
Best for no late fees
Citi® Simplicity Card
No annual fee;

No late fees and no penalty for late payments;

One of the longest intro 0% APR periods (18 months) for both purchases and BTs on marketplace;

24/7 customer service: just call the number on the back of your credit card, say "representative" and get access to fast, live help;

The opportunity to set up your own bill-payment schedule;

Automatic alerts to remind of your balance to reduce the risk of missing your payment due date;

Protection against unauthorized charges on your account.
A $5 or 5% BT fee, whichever is greater;

No bonus rewards.
IN SUMMARY
Carrying a balance always means accruing interest. If you are tired of wasting money and want to pay off your debt without extra charges, consider getting this card. It offers one of the longest intro 0% APR periods (18 months). Note that 0% intro APR on purchases comes into effect from the date of account opening, whereas the same intro offer for BTs will be activated on the date of your first transfer.

Why get the Citi® Simplicity Card? It's a good card to have if you plan to make an expensive purchase or want to reduce your debt. Transfer your outstanding high rate balances and pay them off at no extra expense. But be aware of the fee that you'll be charged with each transfer: $5 or 5%, whichever is greater. Note that no rewards are offered. At the same time this piece of plastic frees you from any late fees and penalty APR, which is obviously an awesome bonus.
Best for balance transfers
BankAmericard® Credit Card
Ability to transfer high-rate balances and pay them down faster with an introductory $0 BT fee (the offer is available during 60 days, then a 3% fee is applied);

No annual fee and an interest-free promotional period for purchases and BTs;

No penalty APR for late payments;

Free access to your FICO® Score.
IN SUMMARY
We can help you find a way to save your finances from money-eating interest. The BankAmericard®  offers a generous interest-free promotional period: lasts for 15 billing cycles for BTs made in the first 60 days. This is quite enough time to pay down most if not all of your debt.
The greatest thing about this offer is that a standard balance transfer fee is waived for the first 60 days. In effect, this can save you up to several hundred dollars if you transfer a balance within this window of time. What is the most enticing thing about it? You won't rack up a penalty APR if you don't manage to pay on time. But note that missing a payment will cost you $38.
Best for no penalty APR
Chase Slate® credit card
No annual fee;

No penalty APR if you fail to pay on time;

Long intro 0% APR period allows you to save on interest for 15 months;

0% intro BT fee for the first 60 days (then 5%);

Ability to check your FICO® Score for free.
Higher-than-average regular APR of 16.74% - 25.49%;

No BTs from from other Chase cards are allowed.
IN SUMMARY
Why have we included the Chase Slate® credit card on our list? At first sight, it may seem there is nothing special about it. Cardholders earn neither rewards nor a sign-up bonus. But this card wasn't designed for everyday use or for cash back. It is geared precisely for reducing your debt in a less expensive way. For 15 months after opening your account, enjoy 0% APR for BTs and purchases, which can save you up to hundred dollars. But be aware that the amount you transfer shouldn't exceed $15,000 or your credit limit, whichever is lower.
Aside from the low interest rate, this card has other perks you should take advantage of. For example, cardholders get purchase protection, which means that the bank claims to cover the price difference up to $500 if you find a lower price for the same item within 90 days of the purchase. Moreover, if your purchase is damaged or stolen, the bank may reimburse you with up to $500 per claim. You never know what will happen. These additional benefits may save you a sizeable amount in case any of these situations occur.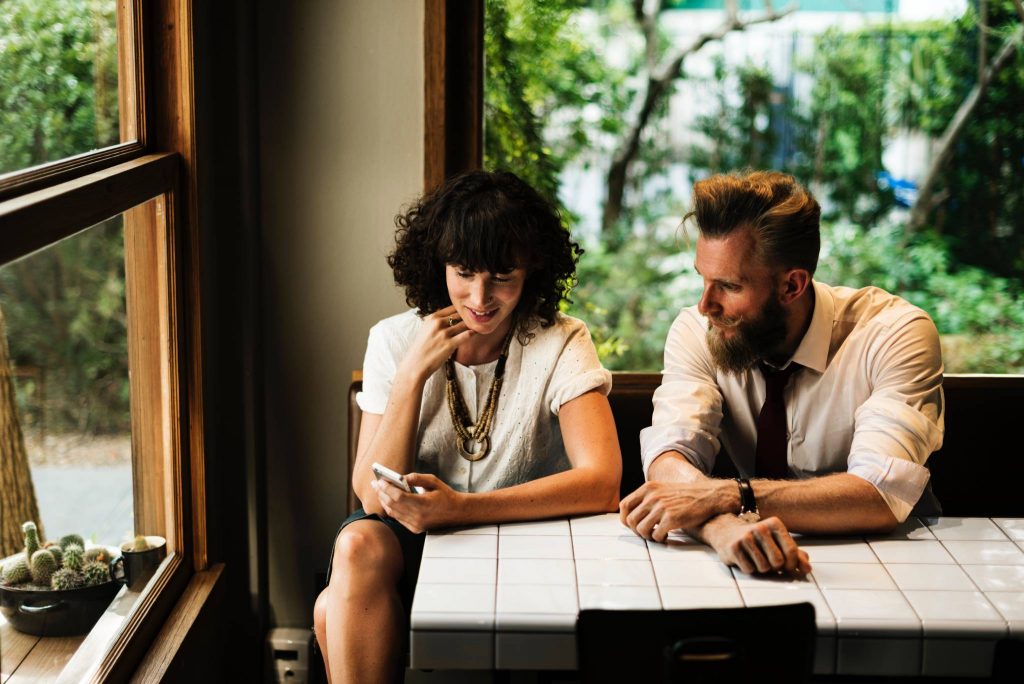 How 0% APR credit cards work
A 0% annual percentage rate (APR) credit card charges no interest on purchases and/or balance transfers for a certain promotional period. This offer is valid within a certain time frame as long as you stick to a few rules of healthy card management. When the introduction period is over, a regular APR takes effect.
---
Take into account the day the offer comes into effect. This may be either the date of account opening or the date you first make a transaction.
---
When you see a brightly colored ad on a bank's website inviting you to apply for one of the 0% APR credit cards, always pay attention to which type of APR they offer: purchase, balance transfer, or cash advance. Note that it's not uncommon to have only one type of transaction at a 0% rate on your card. If the offer covers purchases, it doesn't necessarily mean that BTs are covered.
0% APR for purchases
Big purchases may cost you a great deal. Moreover, if you carry a balance each month, this makes the total price higher. To avoid paying more than necessary, prioritize getting 0% APR credit cards. They grant you a promotional period (from 12 to 21 months) during which you are free from interest. When this period is over, a regular APR takes its place. That's why you'd better wrap your balance up before the intro offer ends.
However, if you don't manage to pay your balance in full during the promotional period, you won't be charged interest retroactively on the purchases you made. This is the main difference between 0% APR credit cards and a deferred interest rate. The first one waives the interest rate for a certain period and accrues it only on the remainder balance. By contrast, a card with a deferred interest charges all the interest that has been accrued during the period, if you don't pay off a balance in full. However, if you manage to pay it off in full, you won't owe anything.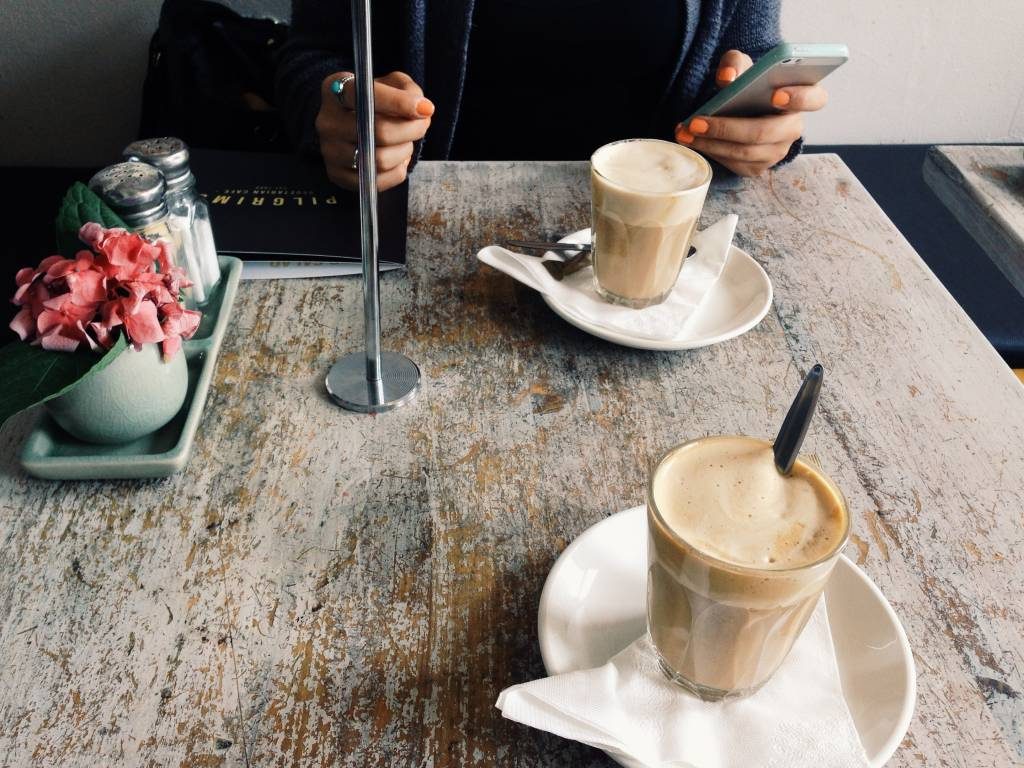 0% APR for balance transfers
First of all, make sure you understand the difference between a balance card itself and a 0% APR credit card. The first type offers a 0% rate for transfers only, whereas a card with 0% APR can be of any type (cashback or travel, for example) and cover BTs, purchases, or both. With this in mind, read the terms carefully. Protect yourself from the unpleasant surprise of counting on one thing, but getting the opposite.
And now to the subject of our this article.
You can easily bid farewell to your debt. You'll need to move a high-interest balance to a new account with a 0% interest rate for that and do your best to pay off the debt as soon as possible. With the intention to make the deal work for you efficiently, compare the various factors that make the card affordable and suitable for your specific situation.
Equally important to compare the length of the promotional periods. With any card, the longer you can steer clear from interest, the better your chances for getting rid of debt.
We can't but warn you: watch out for fees. Fees can be skilfully concealed behind an appealing invitation to grab an ideal card designed specifically for your needs. Nevertheless, there is no one-size-fits-all solution. For many customers those fees (from 3% to 5% of the transferred sum) won't become a hindrance, whereas they may prove more destructive to others' budgets.
The last but not least important thing to consider is a restriction on transfers. You can't transfer a balance within the same bank—your accounts should be opened by different issuers.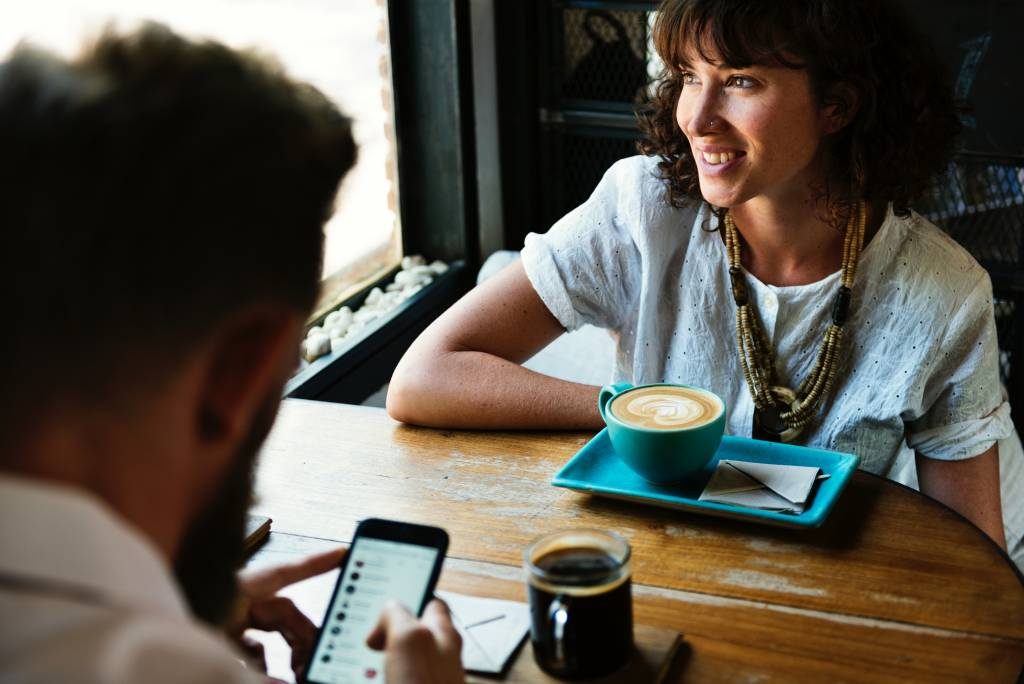 Which advantages 0% APR credit cards have
No interest is accrued for a set period. Customers sometimes overlook this clear benefit, believing that nothing is truly free. Still, that's not so: 0% APR credit cards really work. For a certain period you are free from any interest on purchases, BTs or both, as the terms allow.
Excellent for big purchases. Do you have any urgent purchases to make, but no extra money in hand? The problem can be solved with the help of low-interest cards. Enjoy up to 21 months of paying off the principal amount itself without a single penny of interest.
Ideal for debt consolidation. If all of the debt you have is scattered among different accounts with high APRs, move it to one interest-free credit card. Choose any card from our list to attain a  flexible platform for getting out of debt.
Good for balance moving to reduce interest. As described above, interest makes it harder to pay off your debt. 0% APR credit cards can help you find a way out of this money-wasting process.
Which pitfalls 0% APR credit cards have
The offer is temporary. Nothing lasts forever—including 0% APR. But this isn't a reason not to give it a try and settle your finances at almost no cost. Why almost? The good old fees that come with every credit card.
A balance transfer fee. It's a fly in the ointment. Even with an introductory period, you are likely to be charged 3%-5% of the transferred sum. If you move a hefty balance, this fee can eat up a significant amount of your savings. However, some cards offer a fee waiver for a couple of months.
A risk of losing the offer. This is nothing new: you need to keep your finances in good standing. Once you make a misstep, be ready to lose the lucrative offer. To keep the offer valid, keep making payments on time. For those who don't want to risk missing a payment, there is an option to enroll with autopay.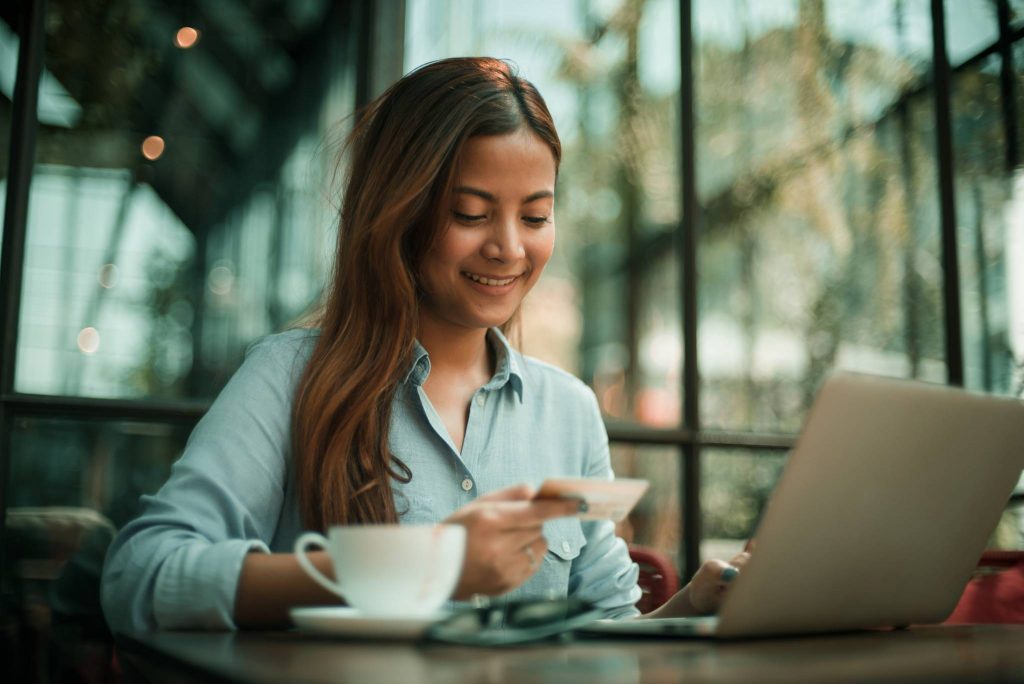 How to choose 0% APR credit cards
Don't apply for the first card that catches your eye. The marketplace is full of various offers and it's advisable to spend a little time on research. Compare the main features, like promo periods and APRs, and consider your aims and abilities. Does it seem a bit confusing? With attention to our readers, we've provided answers for a few frequently asked questions. Hopefully, they will help you have a more clear understanding of which card to choose.

Why do I need this card?
The point often ignored is setting a goal. Your goal will help determine your choice. Do you need to make a purchase or to consolidate your debt? As you already know, not all credit cards have 0% APR for both purchases and BTs. Choose the one that will best help you achieve your goal.
---

How long is the promotional period?
Undoubtedly, the longer this period is, the better it is for you. Having a few extra months as a backup for paying off a balance may definitely come in handy. The point often overlooked is that some issuers count a month as a billing cycle that is a little shorter than a calendar month. In other words, if you have a 12-month introductory offer, it doesn't mean you have 12 full calendar months. This detail is usually stated in the terms.
---

Are there any fees to pay?
Be ready to pay a 3%-5% fee for the transferred sum. If this fee makes the entire deal unhelpful to you, consider another card with a waived fee. However, annual fees are usually omitted. If they do come with an annual fee it's worth applying only if the card offers something more than a 0% interest rate, such as rewards.
---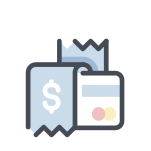 What will the regular APR be?
Don't forget that unfortunately your intro period will be over someday. Once it ends, a regular APR will take effect. When you choose a card, make sure you have a clear understanding of how it will work for you in the long run. We recommend picking one with the lowest regular interest rate possible.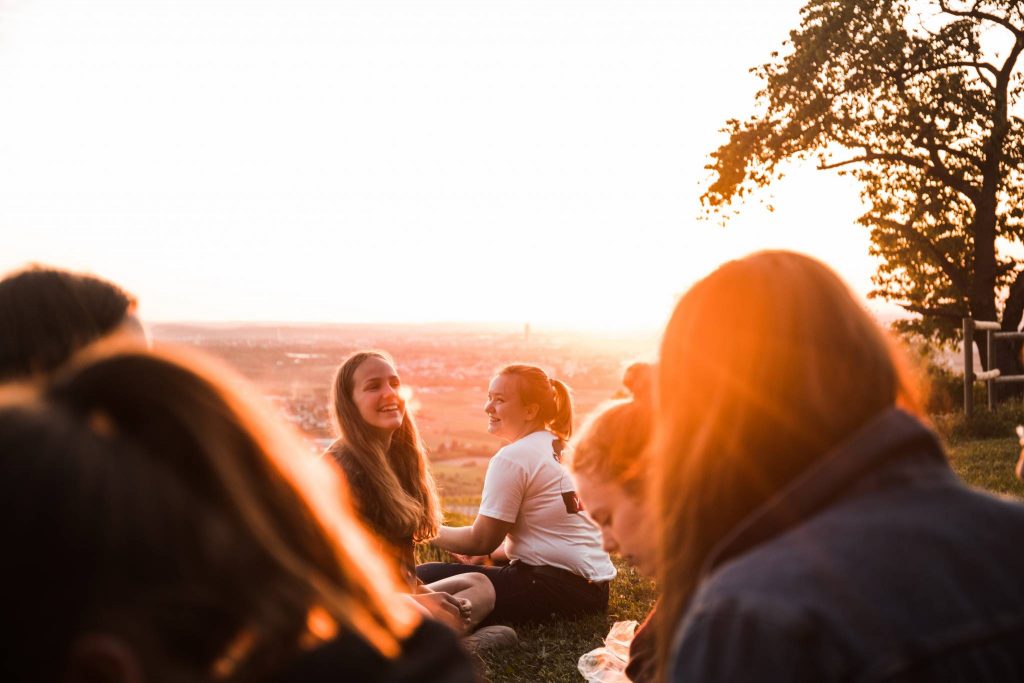 How to qualify for a 0% APR credit cards
To qualify for an interest-free credit card, we recommend that you have a good or excellent credit score. The offer is truly lucrative and only reliable customers may expect to be approved for it. Still, we always emphasize that the issuer's decision is often unpredictable, and  each card has its own assessment criteria. The most important are your credit payment history, its utilization, and its length.
In either case, check your score for free before applying. If it's unsavory, try to improve it. If you apply with a fair score, you're likely to be denied, and your score will drop by a few more points. This may happen because each application for a new card is considered a hard inquiry and impacts your score. That's why we recommend that you improve it before applying to minimize the risk of being denied.
How to use 0% APR credit cards
0% APR credit cards are among the best financial tools to pay down debt. Notwithstanding the benefits, these cards can let you down if you use them incorrectly. In order to get the most from them, avoid making purchases at the very end of the introductory period. You risk running out the promotional period prior to paying off that purchase. Moreover, start using the benefits as soon as possible. The more time you have, the better chance you will have to free yourself from the burden of debt. Bear in mind that 0% APR isn't eternal—it will end one day, and a standard APR will kick in.
Your card may grant you rewards. We never discourage you from earning bonuses, but don't try to earn all the rewards in the world during the intro period. It can be very enticing to get cash back, but be reasonable: don't launch into a shopping frenzy to earn more. Otherwise, you may find yourself deeper in debt.
What other advice can we give to make your card work more efficiently? Remember that failing to make payments means losing a 0% APR. The terms are simple: your missteps can cost you the promotional offer. Take into account that you won't be able to reactivate the offer. Once you lose it, there's no turning back.
The bottom line
In a word, be smart about your finances. If you can save, why not take an advantage of this opportunity? 0% APR credit cards that offer a 0% interest rate for purchases or balance transfers are not a scam. They really work. As long as you have healthy card management habits and do your best to eliminate your debt, they will bear fruit. With this in mind, look through our "best for" list and choose a card that may help you leave an outstanding balance behind.