How to choose your secured credit card issuer
Undoubtedly, a secured card is a flexible borrowing tool to build your credit. Unlike prepaid or debit cards, a secured card is a real credit product: your account activity is reported to the three major credit bureaus. In that way, once you get a secured credit card, you can start building your credit history. And, by making all the payments on time, you can see your score rise over time. You may ask a question " Where can I get a secured credit card? " The answer is simple: almost in every financial institution.
To start your way to an excellent score, decide what issuer to deal with. Don't pursue brands. What does really matter is the opportunity to establish your credit with minimum worries and expenses. Before you submit an application, take into account four factors that, in many respects, may determine your choice.
Factors to consider

Reasonable fees and acceptable interest rates. When you're working on improving your bad credit, try to avoid unnecessary expenses. Stay away from high fees and rates and get a secured credit card with a reasonable cost.
---

Quality of customer service. Customer-friendly service can turn your path to a healthy credit history into a positive experience. Be it a polite "live" interaction or a convenient website interface, it can create favorable conditions for your credit-building affairs.
---

Availability (ATM network, branches, location). Having easy access to your bank branch may seem convenient if you seek face-to-face customer service. Moreover, good branch and ATM networks can ease your access to the issuer.
---

Advanced online banking. Most of the banks and credit unions have websites, but the quality of these pages differs from bank to bank. If for some reason you don't have constant access to a brick-and-mortar location of your issuer, or you just prefer to operate on the internet, pay attention to the quality of websites. Their user-friendly interface may considerably ease your interaction with the issuer.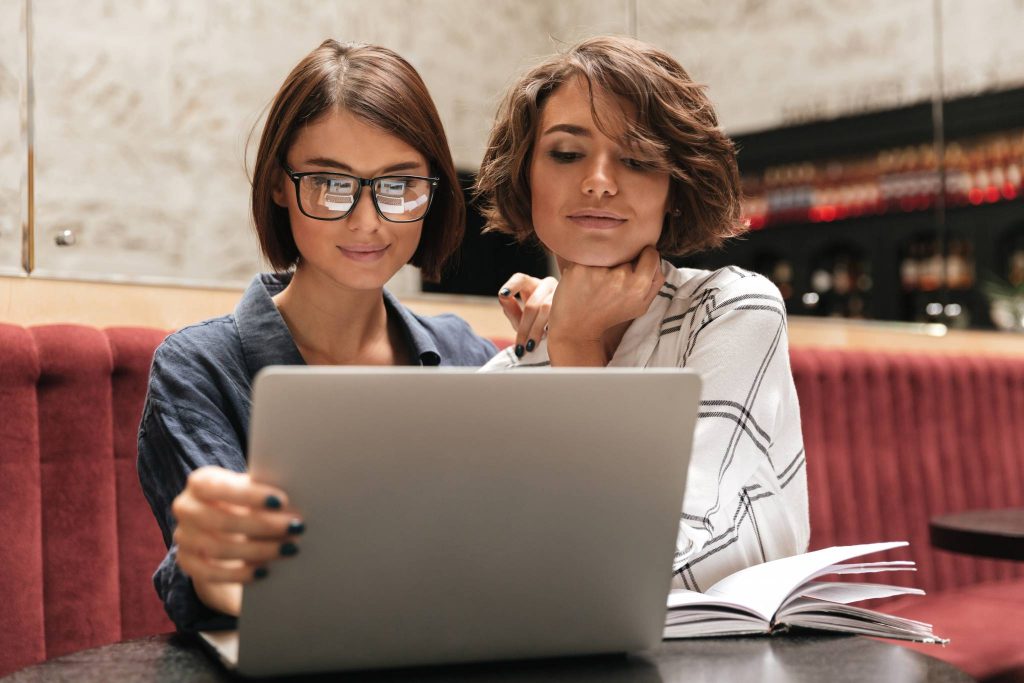 Where to get a secured credit card
Commercial banks

Big commercial banks are well established financial entities. They provide the widest range of secured cards and have good branch networks. In most cases, you can find branches both in the country and abroad, and easy access to your bank when you are on trip is an obvious advantage.
As they serve millions of customers, don't expect an individual approach. You're likely to undergo an impersonal check of your financial background without regard to your living conditions and circumstances. In either case, it's not a problem if you have a qualifying score.
Unlike local banks, major banks are for-profit enterprises. That's why they may find themselves stuck between two interests: attracting and retaining you as a customer with nice offers and paying the investors their returns. This conflict of interest often turns out to not be in your favor.
Still, a wide line of secured cards gives you a chance to find one that will be suitable for you. For example, you can get a secured credit card that doesn't require a credit check—the primor® Secured Visa Gold Card. Moreover, there's always the option of a semi-secured card.
If you want to get a higher credit limit at a lower deposit, turn to the Secured MasterCard® from Capital One®.
A large branch network;
A relative financial soundness;
Many ATMs within your reach;
A wide range of products for any taste.
Impersonalized approach to customers;
Relatively high interest rates and fees;
You may face hard-and-fast requirements to get approved.
---
Community banks

Small banks—big benefits. Local banks offer the same services as major banks, but often these services come at more reasonable costs and with friendlier customer service. This flexibility in lending is conditioned by their high involvement into the financial affairs of the area where they operate. So if you hesitate to deal with a major bank, go to the local one. They can be more willing to work with you, even if your credit history leaves much to be desired.
However, small banks don't have a varied line of secured cards. Moreover, most of them don't have a rich branch network. If you travel a lot, you may find it inconvenient (if not impossible) to get physical access to your bank. Still, local banks try to keep up with technology and provide online services to make up for this limited reach.
Personalized approach to customers;
More loyal attitude to customers;
Often have fewer and lower fees.
A limited line of secured cards ;
Smaller branch and ATM network;
Can be represented only by the entity.
---
Online banks

Online banks have no brick-and-mortar locations. In that way, they save on the upkeep of the physical location and have more funds with which to offer you lower fees and more competitive APRs. Online banks are mostly for those who are more into managing their financial issues online.
As a rule, the website interface is of a high quality, with various features to make your interaction with the bank as convenient as possible. It may take you only a few minutes to submit an application and get a decision on your request.
As an example, you can get a secured credit card issued by Discover bank—The Discover it® Secured Credit Card. Unlike most of the secured cards, it offers a 2% cashback at restaurants and gas stations. Moreover, it has no annual fee, so this card costs you nothing (assuming you don't carry a balance).
There are online banks that pop up on the scene with appealing offers for a while. But then they don't manage to keep up the high barn and they disappear. In order to not end up with a shady banking organization, pay attention on how long the bank has been in operation.
Better interest rates;
Minimal fees;
Convenient, user-friendly website interface;
Quick account opening.
Potential for not finding a bank-owned ATM;
No face-to-face interaction with customers;
Dependence on internet access.
---
Credit unions

Credit unions are cooperative financial institutions that offer the same products and services as banks. What sets them apart from banks, however, is their remarkable personalized approach to you as a member. They focus on both your well-being and the prosperity of the community they serve.
As credit unions are not-for-profit, member-owned financial entities, the profit returns to their members—not to shareholders. In that way, you can get a secured credit card at lower costs.
To join a credit union, you need to meet certain requirements and pay a one-time membership deposit. Most credit unions keep approval of membership to particular areas, cities, communities, employers or organizations.
If you were denied by a bank, turn to a credit union. Once you become a member of the credit union, you may see a more loyal attitude and be approved without a credit check. In addition, you are likely to get a secured credit card with reasonable fees and rates. They may be more helpful than other organizations if you have financial hardships.
A good example of a low-cost secured card is the Savings Secured Visa Platinum Card offered by State Department Federal Credit Union. It charges neither an annual fee nor any foreign transaction or balance transfer fees. In addition to that, it has an APR as low as 13.24%. As you see, credit unions have something valuable to offer.
Lower fees;
Better interest rates;
Personalized approach;
Flexible fee forgiveness.
Lack of varied products;
Need to meet membership requirements;
Fewer ATMs and branches;
Basic online banking.
The bottom line
Once you decide to get a secured credit card, choose between a bank (commercial, local or online) and a credit union. Do not underestimate the importance of this choice. In many respects, your way to an excellent credit depends on the issuer's reliability and quality of the services it provides. Take into account interest rates, fees, customer service and location. To make using a secured card as simple as possible, choose a financial institution that corresponds to your spending and living habits.