Secured credit card requirements
Secured cards are very simple to understand. Firstly, they serve as a starting point for those who are making their first steps into the world of credit. Secondly, they tend to be a useful tool to restore your credit after any financial mistakes. As you see, they may become a perfect ally in making your credit feel good.
Fortunately, receiving a secured card may not be much of a problem. In most cases, there is a high probability of being approved, but it depends wholly on the creditor whether you qualify or not.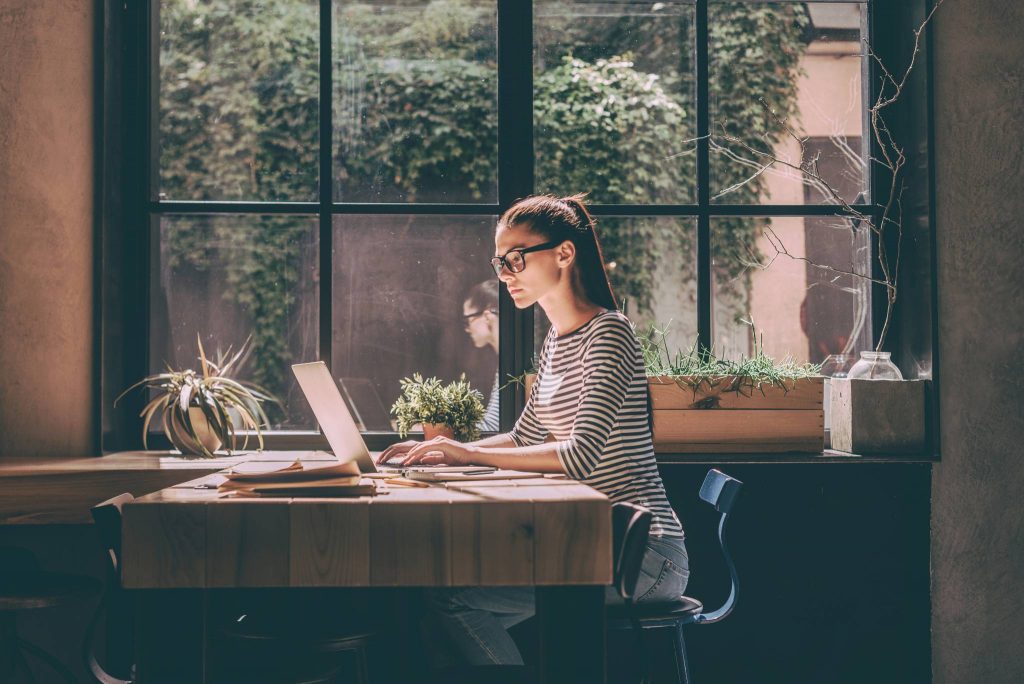 Security deposit
The issuer requires a deposit, which acts as a key to open your secured card. This amount also sets your credit limit; as a rule, the collateral and your limit are equal. For example, you pay $300 and get $300 correspondingly. It's up to you how much you are going to put down in your account (from $200 up to several thousand dollars). Note that there are semi-secured cards that require a smaller deposit than a credit line. But this is possible only if the issuer regards you as a reliable customer.
Why do banks require a collateral? They see you as a risky cardholder with poor paying capabilities. With the collateral deposit, they assume no risk if you don't manage to keep the account in a good state. If some debts occur, the issuer has full authority to subtract the necessary amount to cover its losses.
Note that the deposit is kept in a savings account until you decide to close the account or upgrade the card. The issuer refunds it, provided you have no delinquent payments.
Credit check
When you apply for a credit line, your issuer checks your credit history. They do this to ascertain whether they can trust you. Income, FICO score, having any delinquent payments, history length — they could all lead to approval or the issuer's mistrust. Fortunately, when it comes to a secured credit line, everything becomes much easier. Customers who are shopping around for secured cards obviously have a more or less poor history and an unattractive score. That's why most banks don't make you undergo any checks; they give you a chance to get on your feet even with a spoiled financial background.
Age requirements
You have to be at least 18 years old (21 in some states). Note that if you are under 18 years old, you still can get a secured card. You just have to ask your parents (or any other close adults) to add you as an authorized user to their current account. With no responsibility for paying off debts, you may get experience in credit management and earn trust with the issuer in advance.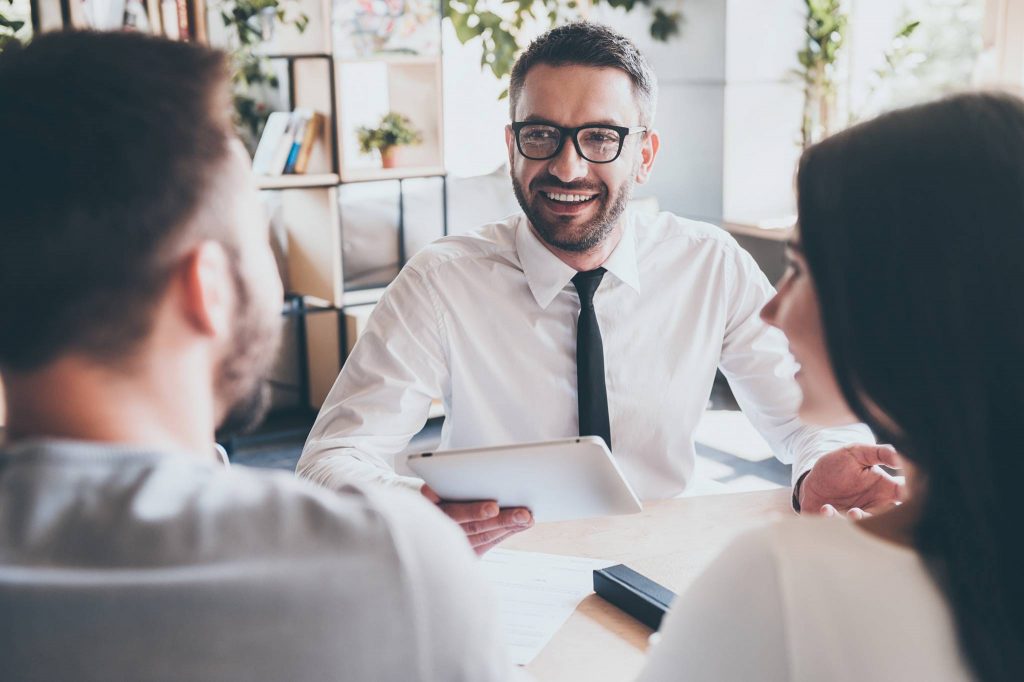 How to make your secured credit card work effectively
A secured card may become a healthy way to build and rebuild your credit. We assume effective card management will help you execute the whole process faster and more efficiently. So here are four practical to-dos to stay on track.
Choose an issuer that sends reports to credit bureaus

If there's no reporting, there's no point in having a secured card. Bureaus collect information about your account activity and then sell this data to creditors. This data is the basis for making decisions about your creditworthiness. When shopping around for a secured card, ask whether the issuer sends statements and how often they do this. Ideally, they should cooperate with the three major bureaus (Equifax, Experian and TransUnion) and send reports monthly.
---
Make regular on-time payments

Any delinquent payments ruin the chance of establishing a solid history. Obviously, the best thing to do is to pay off the balance in full each month. No debts make it easier and cheaper to use the card. Certainly, nothing terrible will happen if you make minimum payments. But keep in mind that carrying a balance leads to incurring high interest. It's not wise to increase your debt and risk missing a payment when you have a poor score. All in all, remember that on-time payments comprise 35% of your FICO score.
---
Keep your utilization ratio low

This means that you have to use no more than one-third of your limit. Keeping the ratio up to 30% makes up a weighty part of your FICO score. Since it's in your interest to improve your score, don't allow your utilization ratio to go over 30%, as it will cause your credit rating to decline (because you seem to spend too much and risk failing to pay off the debt). The way out is to make small purchases and try to not exceed the threshold of one-third of the limit.
---
Make small purchases

Keep your account active to show you are able to handle it wisely. With their low limits and high interest rates, it's clear that secured cards are not created for shopping. Nevertheless, use yours as a regular card but don't overspend. Making small purchases and paying for them instantly is a good idea. In that way, you don't let your spending get out of control, and you avoid exceeding one-third of your limit. And don't forget to pay off the balance.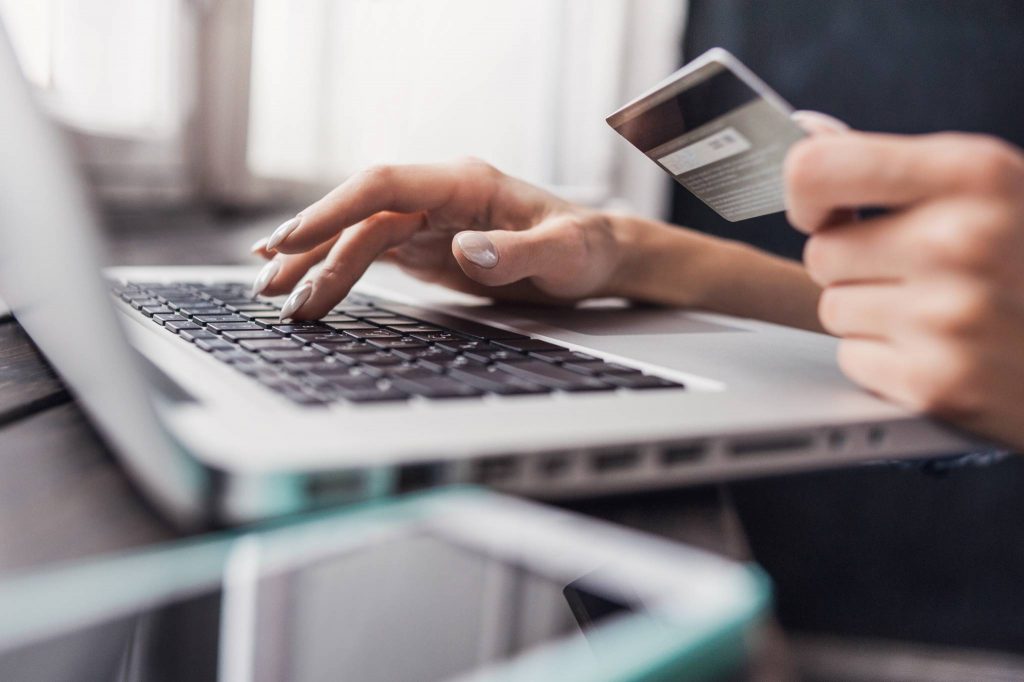 The difference between secured, unsecured and prepaid cards
Secured and unsecured credit cards
They are both real credit products. Though they have different names and serve slightly different goals, both cards are indistinguishable on statement reports. Their credit-building capabilities are the same.
Still, there are some distinctions. When it comes to a secured card, the issuer requires a refundable deposit that sets your limit. In contrast, an unsecured card does not require a deposit, and your limit is based on your creditworthiness. In addition, regular cards offer more favorable terms and conditions. Lower fees, more competitive rates and various reward programs become within your reach.
Once you have a good score and prove your responsible behavior by paying on time, you can upgrade your secured card to an unsecured one. Note that not all banks provide this option, so check your issuer's terms and conditions whether it's possible or not.
Secured and prepaid credit cards
They have almost nothing in common. Unlike secured cards, prepaid cards do not contribute to your credit history, and you don't have to make any monthly payments or undergo any checks. They are designed for those who prefer using plastic instead of cash. But prepaid cards are not included in any credit-building activity. And though you pay a certain amount to use this card, this payment has nothing in common with a credit line. You spend your own money. When it runs out, you have to "reload" the card to continue using it as a payment tool.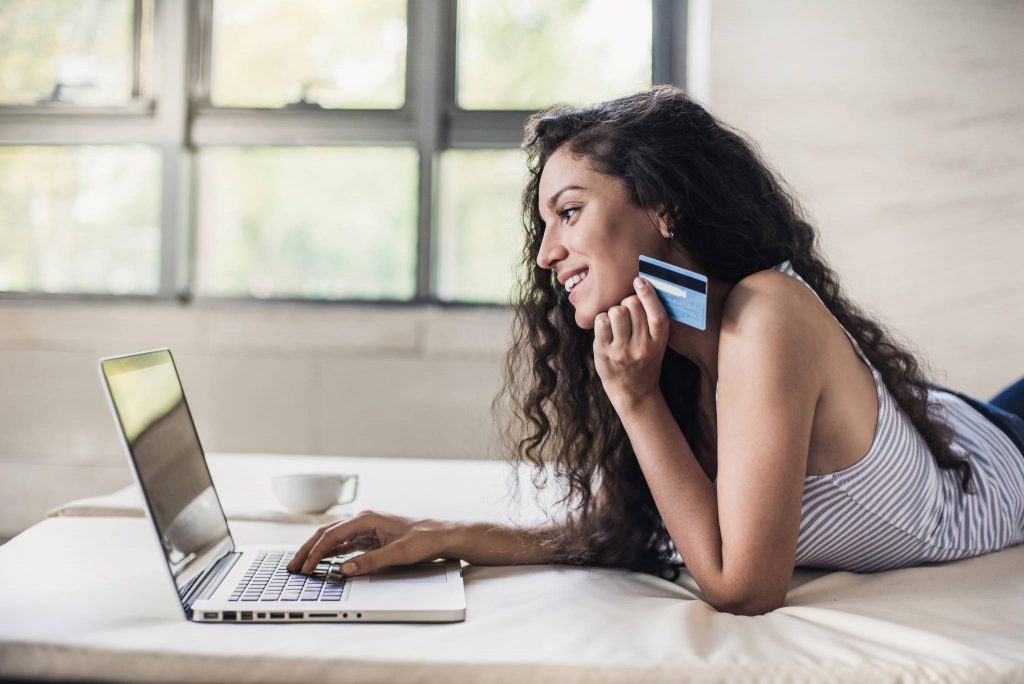 Which secured credit card to choose
Although not seen as a top-tier product, it may be in your interest to get a secured card. Choose one based on what you need it for: to build up a credit history, to enhance your score, and to restore history after serious damage. Which card is best to resolve your situation?

1.  If you are first starting your credit activity, choose Discover it® Secured Credit Card. With no annual fee and the opportunity to earn some rewards, this is a good choice for a novice.
---

2. If you want to improve your score, use the Capital One® Secured MasterCard®. This semi-secured card allows you to get a $200 limit by paying only $49 as a guarantee. After five months of on-time payments, you may increase your limit.
---

3. If you had a bankruptcy, apply for the OpenSky® Secured Visa® Credit Card. Even with an annual fee of $35, it has a great advantage — you don't have to undergo a credit check. This sounds like an appealing tool to use after any tough financial mistake.
The bottom line
Give your credit history a breath of fresh air and revive it with a secured card. When used skillfully, it may help you pave the way to positive score improvements. Do not miss payments and over time, you may see your score picking up speed. You may even get a chance to get a reputable card with various rewards offered. Start the way to your excellent credit with the best secured credit card right now.